The Cooper Closet, home of affordable women's boutique shopping, is scheduled to open March 7.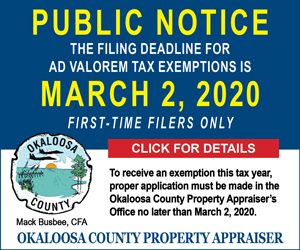 Destin Commons has announced that retailers The Copper Closet, Ridemakerz, and Torrid will soon be opening stores at the popular shopping center near the south landfall of the Mid-Bay Bridge. Other new tenants now open include Innerlight Surf Shop and Kovy Nail Spa.
The Cooper Closet, home of affordable women's boutique shopping, is scheduled to open March 7.
"We are pleased to have Innerlight Surf Shop, The Copper Closet, Ridemakerz, and Torrid join the growing portfolio of retail brands at Destin Commons. Destin Commons has, over the years, been the place to gather with friends and family, and these new shopping experiences will definitely play an important role in meeting customer expectations for Destin Commons shoppers," said Heather Ruiz, Senior Director of Marketing and Leasing.
OPENING March 7, 2019: The Copper Closet
Walk into the Copper Closet and you will find yourself in a bohemian aesthetic dream, followed by the bright smile of an associate. Fashion-forward clothes in an array of styles adorn the racks, surrounded by accessories, shoes and mugs with cheeky quotes emblazoned upon them.
OPENING May 2019: Ridemakerz
Since its inception in 2006, Ridemakerz has been committed to the importance of play in the positive development of kids. Driven by real-world car culture and a passion for having fun, Ridemakerz inspires self-expression through the creation of one-of-a-kind toy cars or Ridez. The brand's intense focus on detail, quality and the joy of creating something unique has won praise from kids, parents, educators, industry leaders and car enthusiasts alike.
The Ridemakerz experience is specifically designed to: provide choice, unleash creativity, foster confidence, encourage collaboration, and instill a sense of community.
OPENING Fall 2019: Torrid
We believe that when the focus is on fit, fashion takes shape. We celebrate every shape, every size and every curve of our customers. We believe in real women with real bodies dressing really badass. Our commitment is to create perfect-fitting styles that are comfortable, sexy, beautiful, fun and enhance your figure like nothing you've ever worn before. That's why we are first at fit.
NOW OPEN: Innerlight Surf Shop
Specializing in Coastal Lifestyle Apparel & Accessories for Men, Women and Kids. Locally owned and operated, serving the Gulf Coast since 1969
Innerlight Surf Shop has 6 locations to provide the best level of support possible for the Gulf Coast's boarding and beach-going communities.  Innerlight was established in 1969 by founder Yancy Spencer (who changed the name to Innerlight in 1972), Innerlight grew from a 400 sq ft cinder block building…into multiple locations from Pensacola, FL to Destin, FL.  Yancy co-owned Innerlight with his brother JB (Spencer) Schluter.  Yancy passed away in February of 2011 after surfing all day at one of his favorite spots in California.  Since then the torch has been passed on to his family to continue in the same path.  Innerlight is very involved with its community and sponsors many events, schools, and teams.
Major brands include: Billabong, Roxy, Rip Curl, Quiksilver, Salty Crew, Vissla, RVCA, O'Neill, Rainbow Sandals, Olukai, Reef, Oakley, Costa Del Mar, Smith and more.
NOW OPEN : Kovy Nail Spa
Kovy Nail Spa brings a uniquely vibrant and relaxed environment with a modern luxurious feel to Destin Commons. With services ranging from manicures and pedicures to nail care and waxing, Kovy Nails makes client pampering a priority. Offering the latest trends and an unforgettable experience, customers receive comfort and professionalism from the Spa's diverse, expert technicians.