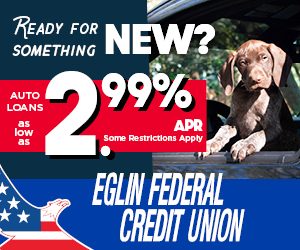 Logan Teleflex, a subsidiary of Daifuku North America Holding Company and a leading provider of airport baggage handling systems – announced today a $2.5-million automated Inline Security Screening System contract with Lord & Sons Construction, Inc., for the Destin-Fort Walton Beach Airport (VPS) in Okaloosa County Florida.
In stages, Logan Teleflex will renovate the existing outbound baggage system layout into a more efficient in-line automated Baggage Handling Conveyor Screening System complete with new Explosives Detection System (EDS) machines at the airport. The first phase is to install a temporary outbound system that will allow the airport and airlines to continue operating during the construction. Once the temporary system is operational, modifications and upgrades to the existing system will commence. When the new system is completed, the cleared bags will be transported to their designated flat plate make-up carousel which will be shared by all the airlines assigned to that particular screening system.
"Our baggage handling experts continue to focus on providing dependable and efficient systems that improve the overall travel experience for passengers flying in and out of Destin-Fort Walton Beach" said Gary Downs, Vice President Sales of Logan Teleflex.  "Our team worked closely with the General Contractors bidding the project, providing them with a level of confidence and assuredness that all items of responsibility were covered."
"Logan comes highly recommended in this specialized arena and we are pleased they are on the team and expect a successful project, on time and on budget" said Tracy Stage, Interim Director of Airports.
Daifuku provides baggage handling systems and service at hundreds of airports globally. The airport group consists of Logan Teleflex, Jervis B. Webb Company, BCS Group, Daifuku Logan, and Elite Line Services (ELS).
About Logan Teleflex
Logan Teleflex, Inc. is a subsidiary of Daifuku North America Holding Company an industry leader in providing robust, durable, reliable, and energy efficient baggage conveyor equipment. Its 40 years of designing, engineering, manufacturing, integrating, and installing complete baggage handling systems enables them to provide their customers with a proven product that meets their needs today and well into the future. Logan Teleflex, Inc.'s U.S. headquarters is located in Louisville, KY. Other international offices are located in the U.K., France, Belgium and China.