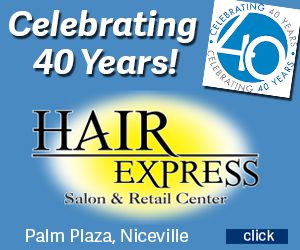 The 40th Annual Boggy Bayou Mullet Festival kicks off Friday at noon and continues through Sunday. The Mullet Festival is famous for unique handmade arts and crafts, thrilling rides and games, flavorful food from fried and smoked mullet to all of your favorite festival staples, and top-notch musical entertainment.  Bring the family and create some memories with us!
Headlining Friday night on the Mullet Festival stage is one the most talented young artists in country music, Chase Bryant.
On Saturday night Justin Moore returns to Boggy Country!  Following his 2013 appearance in Niceville, Moore took home his first ACM award when he was named New Artist of the Year.
Joe Diffie will close out the festival on Sunday evening.  Diffie dominated the charts in the 90s, and Jason Aldean's hit "1994" introduced him to a whole new generation of fans two decades later.
Also performing on Sunday afternoon will be one of the most popular country groups of the 90s, Confederate Railroad.
Other acts taking the stage include Brassfield Aly, Farewell Angelina and the Troy Laz Band.
Don't miss special appearances by Chewbacca, Darth Vader and Pikachu Saturday and Sunday from 1pm until 5pm!
Advance Tickets are available online and locally for $10 each.  Tickets purchased at the gate are $15 Friday, $15 Saturday and $10 Sunday.  Admission is free for children age 11 & under.  All tickets are single-day general admission passes, and concerts are included in the ticket price.  For a list of local ticket outlets, or to purchase online, visit www.mulletfestival.com. Armbands and individual tickets for rides and games are sold separately at the festival midway.
The Mullet Festival Site is located at the intersection of College Boulevard and Highway 85 North in Niceville.  Gates open at Noon Friday, 11am Saturday and 11am Sunday.  We hope you enjoy the 40th Annual Boggy Bayou Mullet Festival!
2016 SCHEDULE OF MULLET FESTIVAL ENTERTAINMENT
(**Times subject to change**)
Friday:
6:00                  TBA
7:30                  Dan Eubanks
8:45                  Farewell Angelina
10:30                 Chase Bryant
Saturday:
1:00                  Twinkling Twirlers
2:30                  Twinkling Twirlers
3:45                  Tommy Morse
5:00                  Welcome – National Anthem – Pageant Winner
5:15                  NWFSC Soundsations
7:30                  Troy Laz Band
8:45                  Brassfield Aly
10:30                Justin Moore
Sunday:
12:30                TBA
1:00                  Colton Williams and Friends
1:35                   Celebration Team, FBC Niceville
2:10                   Brotherhood Choir from Eglin Chapel
3:00                  The Springs
4:15                  Confederate Railroad
6:00                  Joe Diffie