EGLIN AIR FORCE BASE, Fla. — An Airman escorts his animated 7-year-old nephew on the flightline of March Air Reserve Base, California, toward a behemoth B-52 Stratofortress.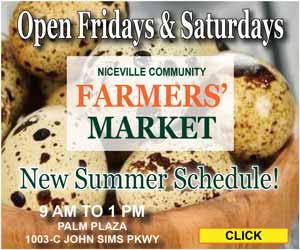 Clad in a solid green uniform – blue and white staff sergeant stripes on his sleeves and a Strategic Air Command patch displayed on his right breast pocket – Russell Rhodes gives young Scott a quick tour of the aircraft, and unknowingly makes a life-changing impression on the boy.
"Uncle Russ, one day I'm going to fly one of those," Scott said.
About half a century later, now-Maj. Gen. Scott Vander Hamm, the Air Force assistant deputy chief of staff of operations, presented retired Chief Master Sgt. Russell Rhodes with the Korean Ambassador for Peace Medal during a ceremony here, Nov. 15.
The medal is given as an expression of thanks from the Korean government to the Americans who served in the Korean War between June 25, 1950, to July 27, 1953.
"As a child, I got to know my uncle as a guy that we'd always go visit," Vander Hamm said. "My first introduction to anything Air Force was through my uncle. He kind of planted the seeds for Air Force service."
Rhodes was inspired by his own uncle, a Sailor, to join the military. He initially set out to join the Navy, but they were full; however, the Army was taking applications. He enlisted as an infantryman July 7, 1950, and after a short stint with the 24th Infantry Division, was reassigned into the 5th Regimental Combat Team, and served during the Korean War in the 1950s.
"I was 17 years old, bullet proof and ready to go capture the bad guys," Rhodes said. "It was hot and heavy back then. If you didn't pay attention, you didn't live very long. I heard bullets go by my ears many times. That just scared the heck out of you as an infantryman – you're in a foxhole and you don't know what's going on. I got tired of getting shot at, so after three years I joined the Air Force. It was a world of a difference."
As a petroleum, oil and lubricants Airman, Rhodes spent 22 years in SAC supporting tankers and bombers between the U.S. and the Pacific – he served two tours in Vietnam and one in Okinawa, Japan, and quickly rose through the enlisted ranks to chief master sergeant.
"Fuels are the greatest people in the Air Force," Rhodes said. "If it wasn't for us, all the pilots would be pedestrians."
Rhodes retired when Vander Hamm was a sophomore in high school. He supported and mentored his nephew when he received his Air Force commission in 1986.
"He has come to every change of command – squadron, group, two different wings, and a numbered Air Force," Vander Hamm said. "And because I went into bombers – B-52s, B-1s, B-2s – we shared that common culture of SAC, and what's now known as Air Force Global Strike Command. He mentored me most in looking after people. I had my uncle as a constant drum beat and a reminder to keep me focused and centered on who really does the work in the Air Force – our enlisted force, our Airmen and NCOs.
"A good chief is worth their weight in gold, and he was one of those who was well respected," Vander Hamm said.
Although retired, Rhodes remains active in the fuels community, mentoring Airmen at his local Air Force base, and participating in various morale events. So when Vander Hamm received the medal from the South Korea recognizing his uncle's patriotism and heroism during the war, he knew exactly when and where to present the award.
"If Chief Rhodes was going to get his medal, he wanted it done with you. It says a lot about what you (the fuels troops) mean to him," Vander Hamm said to fuels Airmen from the 96th Logistics Readiness Squadron during Rhodes' medal presentation. "He sees you not just as an extension of his family, but as his family.
"It's quite a privilege and honor to present (this medal) to him on behalf of the (South) Korea," Vander Hamm continued. "I told them about my uncle and they couldn't believe the stories. You are part of history here today in recognition to that service 66 years ago when he went to Korea. The types of sacrifices my uncle made in the Korean War are very similar to the same sacrifices our Airmen make today."
Now, Vander Hamm said he hopes to continue his uncle's legacy being a mentor and taking care of the Air Force's greatest assets – its people, past and present.
"If you see the veteran in the BX, remember their legacy; their service and sacrifice in conflict and that each of them have a story," Vander Hamm said. "Never underestimate the value of our veterans' influence and value, and treasure the veterans who surround you."
Article By Staff Sgt. Alyssa C. Gibson, Secretary of the Air Force Public Affairs
PHOTO (ABOVE): Maj. Gen. Scott Vander Hamm, the Air Force Assistant Deputy Chief of Staff, Operations, reads a book inscription for his uncle, retired Chief Master Sgt. Russell Rhodes, after presenting him with the Korean Ambassador for Peace Medal during a ceremony held at Eglin Air Force Base, Fla., Nov. 15. The 85-year-old Rhodes requested the medal ceremony be held at the base's fuels flight, where Rhodes was stationed during his Air Force career as a fuel truck driver. (U.S. Air Force photo/Samuel King Jr.)