The 2017 Kiwanis Pancake Breakfast and Silent Auction is Saturday at the Niceville Community Center, a new location for the annual event. The cost is $5 per plate.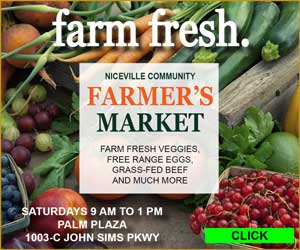 The Kiwanis Club of Niceville-Valparaiso will hold its annual Pancake Breakfast and Silent Auction on Saturday, April 22, 8 a.m. to 11 a.m., at the Niceville Community Center. In addition to the breakfast and auction, the event includes activities for children.
The Kiwanis pancake breakfast includes pancakes, sausage, orange juice and milk or coffee. Tickets for the breakfast are $5 each and are available at the door. Tickets can be purchased online here. There is no admission fee for the auction.
This year's Kiwanis Pancake Breakfast is being held in a new location. Also, please note that the hours of the breakfast have changed,
The popular Silent Auction is well supported by the Niceville, Valparaiso, Fort Walton Beach, and Destin communities and typically features items such as multi-night stays at area hotels, golf green fees, meals at local restaurants, and services such as personal care, physical fitness, etc., all at bargain prices.
Auction items will be on display during the breakfast where individuals can review them and bid at their leisure.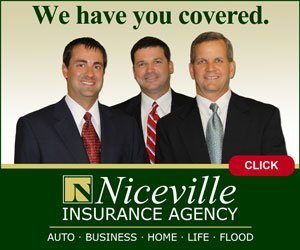 All proceeds from the Kiwanis Pancake Breakfast event will go to the Niceville-Valparaiso Kiwanis Foundation which allocates the funds to meet special needs in our community.
The Niceville High School Key Club will host a kids corner with activities geared towards children, such as book reading, coloring and face painting.
Rocky Bayou Christian School's Jazz Band will perform at the breakfast.
The Niceville Community Center is in the Niceville Civic Center Complex on Partin Drive.