Japanese or Saucer Magnolias, Magnolia × soulangiana, are known for their display of flowers in late winter and early spring. This has been one of the best seasons that I've seen in a while to enjoy these early flowering Japanese Magnolias here in Northwest Florida. They are in bloom now.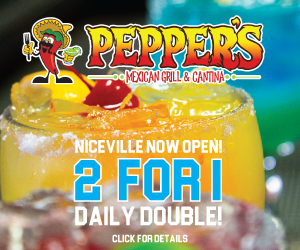 Because they bloom so early, most years the short blooming cycle is interrupted by a killing frost or freeze. As a result, the beautiful blooms are even shorter lived due to the petals being injured by cold temperatures and they prematurely turn brown and fall from the tree.
Fortunately there are many new hybrid magnolias offering larger flowers, later blooming (so as to avoid frost damage) and a wide range of flower colors, plant sizes and habits.
In today's article, I'll share information provided by Dr. Gary Knox, UF/IFAS Researcher at the North Florida Research and Education Center in Quincy, concerning some of these new hybrid magnolias.
Gresham Hybrid Magnolias produce large numbers of flowers up to 12 inches in diameter on vigorous, small to medium trees. Flowers color ranges from deep purple-red to alabaster white and occur somewhat later than those of Japanese Magnolia.
Two outstanding Gresham Hybrids are Dark Shadow and Jon Jon. Dark Shadow has deep reddish-purple flowers. It flowers heavily in mid- to late spring and then continues to produce flowers sporadically through mid-summer. Jon Jon's 12 inch diameter flowers appear one to three weeks after those of Japanese Magnolia and are creamy white with a reddish purple blush at the base. Other promising Gresham Hybrid Magnolias are Winelight, Pink Goblet, Full Eclipse and Darrell Dean.
Galyon Hybrid Magnolias are from Dr. Frank Galyon of Knoxville, Tennessee. Some of his hybrids include Emma Cook, Paul Cook, Raspberry Swirl and Frank's Masterpiece. Knox's favorite is Paul Cook, which has soft pink flowers that are 10 inches in diameter.
Jury Hybrid Magnolias are known for flowering at a young age. Cultivars include Mark Jury, Atlas, Lolanthe, Athene, Apollo and Milky Way. The cultivar Vulcan produces flowers that allegedly the most "true red" of all magnolias.
The late Dr. August Kehr is known for his yellow-flowering magnolia hybrids but the cultivar Daybreak is one of his greatest achievements. Daybreak represents a "color break" for magnolias because its flowers are rose pink, not the purplish pink usually found in magnolia flowers.
Gresham, Galyon, Jury and Kehr Hybrid Magnolias are becoming more readily available. You may find two Gresham Hybrids, Jon Jon and Dark Shadow, more widely available at plant nurseries.
Larry Williams is the Extension horticulture agent with the Okaloosa County Cooperative Extension Service, University of Florida. Contact Larry at 689-5850 or email lwilliams@co.okaloosa.fl.us.