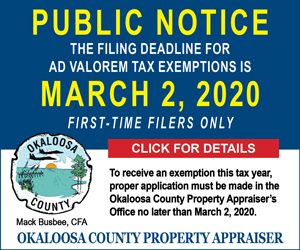 What's the secret to carving an incredible Halloween pumpkin?
Patience and preparation.
"People are always trying to get more done faster. When carving a pumpkin, you really have to relax and take your time," said professional pumpkin carver Gene Granata, owner of Masterpiece Pumpkins in Los Angeles.
In other words, you can't rush a good pumpkin.
"You need to slow down, take your time and enjoy what you're doing. If you get tired, take a break and come back to it later," said Granata, who has 20 years of experience in carving award-winning designs for magazine shoots, television commercials and public events,
"Some designs might take a few hours to carve, but when you're done you've really got something special to light up." When selecting a pumpkin, consider the artist. Choose lightweight, smooth-skinned pumpkins for children. They are much softer and easier to carve. Heavier pumpkins with thicker ridges are tougher to carve, but they last longer.
Pick the pumpkin according to the design you're carving – and don't dismiss the imperfections.
"I love pumpkins with character," Granata said. "Crooked stems, discolored patches and lumpy, bumpy skins – they all add to the design."
Keep in mind that pumpkins are produce – to make them last through the holiday, they need a little TLC.
Before carving, wash the pumpkin with a mild soap and let it dry thoroughly. This removes the damaging bacteria that accelerates decay and turns your masterpiece into a mushy mess. "People have tried everything to make pumpkins last longer, from spreading petroleum jelly on the cuts to soaking the pumpkin in a 5 percent bleach solution, but what you are working with is produce," Granata said.
"Eventually, it will start to dry out and shrivel."
When that happens, a quick soak in cool water is the best trick for bringing your pumpkin back to life. After an hour in a cool water bath, it will swell back to its original size, boosting the life of the pumpkin.
For additional longevity, store the pumpkin in the refrigerator when it's not on display.
"I've had people keep their pumpkins going two to three weeks that way," Granata said.
Before you begin, be sure you have the right tools for the job. Look for carving kits that contain scoopers, cutters and pattern transfer tools specially designed for pumpkins. Granata recommends the Pumpkin Masters Pumpkin Carving Kit, which includes 12 patterns and all the necessary tools.
When carving, open the pumpkin from the bottom rather than the top. It gives a more finished appearance and makes it easier to light. Just be sure to cut a hole in the top so heat can escape. When you're done scooping out the seeds and pulp, the walls of the pumpkin should be thin enough for the carving tool to pass through – about 1 inch thick.
Carve using a brisk up and down motion and move the saw forward slowly. If the cutting tool sticks, bends or binds up, you're going too fast.
Start at the center of the design and work toward the outer edges to avoid breaking through thin connecting pieces. For added stability, cut intricate areas first and don't remove the pieces you cut out until the entire design is complete.
Remove the cutout pieces by pushing out from the inside, working with the angle of the cuts to prevent breakage.
"Most people try to shove the pieces inward, and they almost always get stuck," Granata said. "You're a little stronger than a squash, but you'll probably break something."
The pieces should move freely and come out easily.
Still not confident about your carving skills? Consider Pumpkin Masters Punch Out Kit, which includes shaped cutters and a mallet. They look like cookie-cutters, but they punch through pumpkins easily creating a luminary effect.
For the younger crowd, Granata suggests the Kids Fright Lights kit, also by Pumpkin Masters, which is reminiscent of Light Bright toys. With the included patterns, light-up pegs and mallet, children as young as 4 can create stunning glowing gourds without cutting.
Pumpkin Masters products are available at grocery stores and mass-market retailers nationwide for about $5 and up.