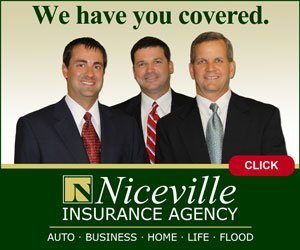 This Thanksgiving, thousands of tables in America will be graced with a heritage turkey — a far cry from the usual bird most families buy. About 46 million turkeys are eaten at Thanksgiving, according to the National Turkey Federation.
The turkey eaten by the Pilgrims was an English bird brought with them to the New World — not a wild American turkey, as many assume. Turkeys had been domesticated in Mexico around 200 B.C., where European conquistadors discovered them and took them home. In 1620, the Pilgrims brought the turkey back to North America.
These domesticated turkeys were eventually bred with wild turkeys for taste, meatiness and other desirable traits. From this selection process came breeds — the American bronze, Narragansett, Jersey buff, Bourbon red, white Holland, royal palm and blue slate, for example — that are now referred to as heritage, or heirloom, turkeys.
Small farms and breed conservationists have begun saving many breeds of heirloom turkeys from extinction. The consumer movement Slow Food, an international organization whose aim is to protect the pleasures of the table from the homogenization of modern fast food and life, has also championed the heritage birds.
Raised on small farms, heritage turkeys roam the barnyard, where they are free to fly, peck, and breathe fresh air. Many have an organic diet. They offer genetic diversity to the gene pool, including disease resistance.
At the family-owned Diestel Family Turkey Ranch in Sonora, Calif., heirloom turkeys are raised organically, fed on a low-fat vegetarian diet of corn and soybeans milled on the ranch and free of growth stimulants and hormones.
"It's as natural a setting as we can provide that's commercially viable," says owner Tim Diestel. Heritage turkeys are also raised longer to develop flavor naturally. A turkey's natural fat layer — for warmth during winter — begins to form at around 5 months, so heritage birds have more fat, which is a cooking advantage.
"They reach harvest size at around 28 weeks or so. This is typical of heirloom birds," Diestel says. "Your regular run-of-the-mill turkey is down around 16 weeks, so you can see there is quite a difference."
The care and time needed to raise the birds is reflected in their price: from $3 to $6 per pound at gourmet, organic and fine-foods markets.
Andy Sutton, executive chef of Napa Rose, a fine-dining restaurant at Disney's Grand Californian Hotel, found out about heirloom turkeys through the Slow Food movement.
"The texture of the meat just melts in your mouth," he says. "It's juicy, the flavor is great. It truly tastes like a turkey. The dark meat is unbelievable — and you get more even proportion of white and dark meat."
He buys American bronze turkeys from the Diestel farm.
"You're truly ingesting the energy of the sun," Sutton says, "since they're out running around, eating crickets, organic corns, organic feeds — a natural diet."
Because heirloom birds have a higher fat content, Sutton finds that overcooking isn't a problem. At Napa Rose, which features seasonal wine-country cuisine, he marinates his turkeys in a maple brine before cooking to add flavor and help with browning. He recommends roasting at 350 degree until the internal temperature of the breast is 135 degrees.
"Pull it out of the oven and let it sit for a half hour to allow the juice to be reabsorbed," he says.
Here is Sutton's brine recipe:
BRINE FOR AMERICAN HERITAGE TURKEYS
1 cup brown sugar
1/2 cup salt
2 quarts water
1 tablespoon orange zest
1/2 cup orange juice
1 bay leaf
3 sprigs of thyme
1 sprig of sage
15 black peppercorns
Yields enough brine for 1 turkey.
Place all ingredients in a stock pot and bring to a simmer. Simmer 30 minutes. Allow brine to cool.
Remove turkey from packaging and remove all giblets from cavity. Rinse turkey very well in cool water to clean. Place it breast side down in large pot and pour cooled brine over turkey. Marinate for 2 to 3 days, refrigerated, turning the turkey every 24 hours.
Cook as you usually would.