Not all plants like our hot summer weather here in the south. The intense heat can take its toll on certain plants.
Most plant enthusiasts are well aware that plants can be injured by cold weather and, as a result, will choose plants that can tolerate our winters. But many gardeners are less familiar with the effects of heat on the different plant species and the importance of choosing plants based on their heat tolerance.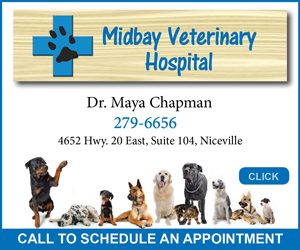 The effects of heat damage are usually subtle: flower buds wither, intense green leaf color declines, leaves wilt easily, there is increased vulnerability to pests and roots stop growing.
Death from heat is due to a slow, lingering decline. Many plants begin sustaining physiological damage at 86°F, with the number of days above this threshold having a cumulative effect.
Plant species and varieties vary in their ability to tolerate extended periods of both high and low temperatures.
The American Horticultural Society (AHS) has produced a Plant Heat Zone Map that will help in choosing just the right plant for a specific location. This map was developed so that gardeners can identify the heat zone for their region. The country is divided into 12 zones, based on the average number of days each year that the temperature reached or exceeded 86°F.
Data for the map was collected from 4,745 weather stations for many years. The same company that produced the USDA Cold Hardiness Map analyzed this data.  The two maps, and the resulting plant codes, are used in exactly the same way.
Using the AHS Plant Heat Zone Map and the USDA Cold Hardiness Map we can more accurately choose plants that have a better chance of thriving. The next step is providing information about which plants are appropriate for a specific heat and hardiness zone.
Gardeners who make plant choices outside of their particular zone might be able to grow them but not without extra effort. The idea when using the heat zone map is to make gardening easier by choosing plants best adapted to our area.
The Heat Zone Map can be ordered by contacting the American Horticultural Society at 7931 East Boulevard Drive, Alexandria, Virginia 22308-1300, or via their website at www.ahs.org or via phone at 1-800-777-7931.
Larry Williams, UF/IFAS Extension Agent, Okaloosa County, June 25, 2015