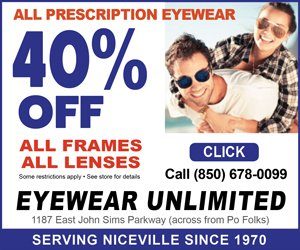 Help your gobblers find their place at the Thanksgiving table.
A pine cone, pretty feathers, a doily and a photograph snipped to size are all you need to make adorable turkey place cards that direct guests to their seats.
You can use current photographs, or dig out everyone's baby pictures or high school graduation photos. Guests will have fun guessing who's who.
Feathers can be found at many craft stores. Use liquid or hot glue to attach feathers to the turkey's tush, then cut the picture in an inverted teardrop to mimic the shape of a turkey's face. Place your bird on a plate with a doily then add a few sprigs of sticks, berries, nuts and leaves for fall color.
Place cards not only add a festive touch to the table, they help the host and hostess guide the gathering. Here are some other simple ideas for holiday place cards:
– Good scents. Sachets made from pumpkin spice, cloves, orange peel, fall leaves and cranberries make for fragrant place cards. Cut a square of sheer fabric and place a scoop of potpourri in the center. Gather the fabric in a bunch and tie with a piece of ribbon or raffia. Add a small tag with a guest's name on it to the string.
– Corny cornucopia. Bugle snacks make perfect mini cornucopias, and can be glued on a place card and filled with fresh flowers or herbs.
– Natural holder. Cut a slit in an apple, miniature pumpkin or gourd and slip in a name card. Or hot glue name cards to a pinecone or miniature ear of Indian corn.
– Seasonal color. Send the kids outside to hunt for gifts from nature, such as the prettiest fall leaves or unusual rocks and stones. Using a gel or paint pen, write each guests' name on the finds.
– Effortless style. A single-stemmed flower with a ribbon and name tag tied around it is a sophisticated way to inform a guest of their place setting. Sunflowers, Gerber daisies and pom pom chrysanthemums are good choices.
– Sweet greeting. Kids will love pilgrim hats made from chocolate-covered marshmallows, and they make for a sweet treat after the feast.
DECOR FROM OUTDOORS
It's the night before Thanksgiving and all through the house, not a creature is stirring … except Mom. She's stirring. And chopping and mixing and baking.
Then she notices one of the dozen sticky notes on the cupboard: Get centerpiece for table.
Oh, no! It's too late to go to the florist. How can she still set a pretty table?
Well, she could pile apples and leaves in a bowl. Or she could send her kids on a scavenger hunt on Thanksgiving morning. Send them outside to look for branches, seed pods, dried flowers and grasses in the yard or in a woods. (This has the added advantage of getting them out from underfoot for a while.)
While they are gone, grab a pumpkin off the front porch and hollow it out. When the kids return, set them up on the patio or deck. (You don't want this mess inside your house just hours before company arrives.) Trim the stems, knock off loose stuff, then place in the pumpkin "vase."
If you have dried flowers or fake berries on stems, you can use them to pad the arrangement if needed. Or thread fresh cranberries onto twigs for a burst of color. If you already have a Thanksgiving centerpiece planned, consider the pumpkin vase with "found" items for your from porch.
No pumpkin left from Halloween? Use a vase. For smaller arrangements, use hollowed out mini-pumpkins or gourds.
IDEAS FOR FOUND CENTERPIECE
– Live branches from anything that will be cut back for winter, such as hydrangea, lilac, rosebushes, forsythia.
– Stems of late-blooming chrysanthemums
– Branches of orange, yellow and red leaves
– Purple coneflower. These daisy-like flower leaves behind dark, spiky seed head.
– Sedum works well because they are tall with wide flower heads that look nice even after a frost. Just knock off the soft lower leaves.
– Ornamental grasses and their seed heads.
– Rose hips are the round buds left behind after rose bushes have finished flowering for the season.
– Twigs, all kinds, especially those with color like red twig dogwood.