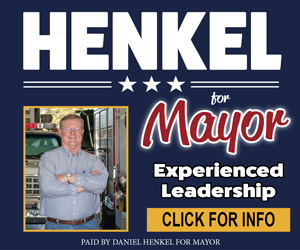 If ever there is a time to release your inner child, Halloween is it.
Go for it. Throw a party, surprise your family, or just give yourself a giggle with these Halloween-themed treats.
From silly sandwiches that look like they could slither away, to a creepy cup of Monster Munch, to ice cream cones that tempt the taste buds with bewitching features, this devilish lineup is sure to please every last ghost and goblin who appears on All Hallow's Eve.
Be sure to save these time-tested recipes for next year, too.
SNAKES IN THE GRASS
1/3 cup sour cream
1/3 cup thick and chunky salsa
6 (7 1/2-inch) breadsticks, sliced in half lengthwise
8 (1-ounce) slices American cheese, each cut into 3 strips
Chopped black olives
Cream cheese, softened
Sliced red pepper or pimiento
Sliced stuffed green olives
Shredded lettuce
Yields 6 sandwiches.
Combine sour cream and salsa in small bowl. Spread cut sides of each breadstick with 1 1/2 tablespoons sour cream mixture. Place 4 strips cheese onto bottom half of each breadstick; cover with top half of breadstick.
To decorate each snake sandwich, attach 2 pieces chopped black olive to one end of top of sandwich with dot of cream cheese for eyes. Cut a piece of red pepper into tongue shape; place it between breadstick halves for a tongue. Attach slices of green olives to the top of sandwich with dot of cream cheese for snake skin design.
Place shredded lettuce onto platter. Set snake sandwiches onto lettuce.
– From Land O Lakes
BEWITCHING ICE CREAM CONES
8 chocolate sugar ice cream cones
1 tube chocolate decorating gel
8 thin round chocolate wafers (2 1/4-inch diameter)
1 quart ice cream, pistachio, mint or flavor of your choice
Black shoestring licorice
16 semisweet chocolate chips
8 candy corn candies
Red decorating gel
Yields 8 cones.
Coat edge of ice-cream cones with chocolate decorating gel; press chocolate wafer against gel to make brim of hat. Set aside. Drop 8 scoops of ice cream onto a waxed-paper lined baking sheet. Cut licorice into strips for hair; press into ice cream. Add chocolate chips for eyes and candy corn for noses. Pipe red gel for mouths. Flatten scoops slightly to hold hats in place; position hats over heads.
Freeze for at least 2 hours or until hats are set. Wrap each in plastic wrap after solidly frozen.
BLACK CAT COOKIES
1 cup butter, softened
2 cups sugar
2 eggs
3 teaspoons vanilla extract
3 cups all-purpose flour
1 cup baking cocoa
1/2 teaspoon baking powder
1/2 teaspoon baking soda
1/2 teaspoon salt
24 wooden craft or Popsicle sticks
48 candy corn candies
24 red-hot candies
Yields 2 dozen cookies.
Yields 2 dozen cookies.
Preheat oven to 350. In mixing bowl, cream butter and sugar. Beat in eggs and vanilla.
In separate bowl, combine the flour, cocoa, baking powder, baking soda and salt; gradually add to the creamed mixture. Roll dough into 1 1/2-inch balls. Place 3 inches apart on lightly greased baking sheets.
Insert a wooden stick into each cookie. Flatten with a glass dipped in sugar. Pinch top of cookie to form ears. To make whiskers, press a fork twice into each cookie. Bake for 10 to 12 minutes or until cookies are set.
Remove from oven; immediately press on candy corn for eyes and red-hots for noses. Remove to wire racks to cool.
– From "Taste of Home Celebrations Cookbook"
MONSTER MUNCH
1 (7 ounce) box caramel popcorn-nut mixture
2 tablespoons semisweet chocolate chips
1/2 cup each candy corn and Reese's Pieces candies
1 cup Halloween gummy candies (worms, spiders and such)
Yields 4 cups.
Spread popcorn mix on a baking sheet. Melt chocolate; spoon into a small zip-top bag. Snip off 1 corner of bag; drizzle over popcorn. Refrigerate to set.
Mix popcorn mixture with remaining ingredients. Serve in paper cups, with Witchy Fingers (recipe follows) wrapped around.
– From Woman's Day magazine
WITCHY FINGERS
1 (11 ounce) tube refrigerated breadstick dough
1/2 stick (1/4 cup) butter, melted
2 tablespoons cinnamon sugar
1 large egg, slightly beaten
48 sliced, natural (with skin) almonds
Yields 48 fingers.
Heat oven to 375. Crumple 4 large pieces of foil; shape each into a 15-by-2-inch log. Place on a baking sheet.
Unroll dough. Cut each of the rectangles crosswise in half, then lengthwise into 2 strips. Cut 1 end of each into a fingertip shape.
Roll strips in butter and drape over foil logs; sprinkle with cinnamon sugar. Brush fingertips with beaten egg; press an almond slice "nail" on each fingertip. Bake 8 minutes until golden. Serve wrapped around cups of Monster Munch.
– From "Taste of Home"
WITCHES BROOMS
1/2 cup packed brown sugar
1/2 cup butter or margarine, softened
2 tablespoons water
1 teaspoon vanilla
1 1/2 cups all-purpose flour
1/8 teaspoon salt
10 pretzel rods, about 8 1/2 inches long, cut crosswise in half
2 teaspoons shortening
2/3 cup semisweet chocolate chips
Butterscotch-flavored chips, melted
Yields 20 brooms.
Heat oven to 350 degrees. Mix brown sugar, butter, water and vanilla in medium bowl. Stir in flour and salt. Shape dough into 20 (1 1/4 inch) balls.
Place pretzel rod halves on ungreased cookie sheet. Press ball of dough onto cut end of each pretzel rod. Press dough with fork to resemble bristles of broom.
Bake about 12 minutes or until set but not brown. Remove from cookie sheet. Cool completely on wire rack, about 30 minutes.
Cover cookie sheet with waxed paper. Place brooms on waxed paper. Heat shortening and chocolate chips over low heat, stirring occasionally, until melted and smooth; remove from heat. Spoon melted chocolate over brooms, leaving about 1 inch at top of pretzel handle and bottom halves of cookie bristles uncovered. Drizzle with melted butterscotch chips. Let stand until chocolate is set.
– From www.bettycrocker.com