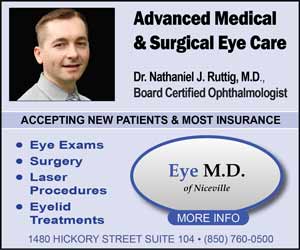 In 2012, First Note Music Hall opened in Blue Mountain Beach, bringing a distinctive live music experience to Northwest Florida. After closing First Note Music Hall later that year, First Note Entertainment Owner Tommy Jackson is now bringing back the First Note experience with the help of two new venue partners, Seascape Resort in Miramar Beach and Vue on 30A. Starting this spring, there will be live family-friendly performances every Friday and Saturday at Seascape Resort as well as every Sunday at the Vue on 30A in Santa Rosa Beach.
"We have been overwhelmed by the support and positive feedback from the local community and visitors to the area," said Tommy Jackson, founder of First Note Entertainment. "We knew we wanted to bring the concept back but needed the right partners at the right time."
As Jackson describes it, First Note Music Hall was not just a concert or writers round. It was a special music experience that featured up and coming artists, songwriters and musicians of several genres on stage in one show. Jackson's goal was to allow audiences to have an intimate night with the future stars of the industry in a family-friendly environment. The concept was an immediate success. Waiting lines formed at the very first show to find out what the buzz was about and from that night on, First Note sold out over 150 performances.
Previous artists and performers of First Note have since gone on to be featured on TV and mainstream radio. After the closing of the original venue, First Note Entertainment has hosted several special encore performances at venues along 30A to sellout crowds. Due to the positive feedback and growing interest, Jackson is bringing back the First Note experience to South Walton this spring. The performances will not be held at the former Redfish Village location, but at two new locations, Seascape Resort and the Vue on 30A.  
"When Michael Whalen from Seascape contacted me about the possibility of a joint venture, I was hopeful to get back to the area.  After the first meeting with Buster Osborn and Jay Nettles, I knew that this was the right opportunity and I am very excited about all they bring to the table," said Jackson.
Seascape Resort will utilize its expansive outdoor space, to create a musical night under the stars every Friday and Saturday.
"They have so many things to offer the area. Great golf, tennis, accommodations, food…the obvious was how about music? So we will built a year-round schedule where there will always be great music under the amazing skies of the Gulf Coast."
First Note Music Hall closed with a huge regular following that Jackson affectionately calls his "First Note Family" and he wanted to find the right partner for the 30A area. After Jackson met with Becky Amacker and Tim Cole of the Vue on 30A, all agreed it was the perfect fit. Voted "Best Waterfront Dining" by Florida Travel & Life Magazine, the Vue is already recognized for the stunning views of the gulf and its superb dining experience. The addition of First Note performances will complement the kaleidoscope of experiences. On Sunday evenings, the veranda at the Vue will be transformed into a music set to welcome locals and visitors for an end of the weekend performance.
For those that have never been to a First Note show, each performance features three to four artists from around the country, representing different musical genres.  From country, pop and rock to blues and R&B, the talented artists, singers and songwriters come together to tell stories and perform a musical medley that creates a deep connection with the audience. The stage is constantly shuffling from artist to artist.
"Even if you aren't a fan of a specific genre, in four or five songs the stage is lighting up with another talented performer from another genre. It's like shuffling songs on your iTunes. You would be amazed at how many pop fans now like country," Jackson said smiling.  
Jackson gushed, "I'm just extremely thankful to be back to bringing music to music-loving audiences here along the coast. I can't wait to make new friends, share amazing music and grow the First Note family."
The First Note experience will be co-hosted by Tommy Jackson and country music singer, Brian McComas. McComas recently wrapped up the fifth season of "Nashville Unplugged," a weekly show in Las Vegas, which features singer/songwriters in an intimate setting sharing the stories behind the music. He is also known for his own hit, the Billboard Country Top Ten single, "99.9% Sure (I've Never Been Here Before)".
During the month of March, First Note will feature many rising stars, including 10 Steps Back, a talented group of young boys from Georgia who are creating melodious alt-pop and rock music and Shelly Fairchild, an amazing soul singer whose performances and high energy bring audiences to their feet and singing along. Ray Scott will also be featured. After his huge success on radio with "Those Jeans", XM Radio featured him as one of their "Highway Finds" in 2013 and his songs are played locally on 98.1 FM country radio. Many other artists are being booked now. Jackson's plan is to bring back many of the favorites as well as introduce many new artists that have excited him in the last few years.
Ticket prices vary for each location.  Ticket pricing for performances at Seascape Resort, which begin March 14 & 15, start at $25 for General Admission, $33.50 for Level 1 seating and $38.50 for VIP seating and half price tickets are available for youth age 15 and under (must be accompanied by adult). Doors open at 6 p.m. and performance starts at 7 p.m. Opening performance at the Vue will be March 16 and ticket prices are $40 VIP seating (rows 1-6) and $33.50 (rows 7-15). Doors open at 5 p.m. for dining and performance begins at 7 p.m.  For more information or to purchase tickets, email info@firstnoteentertainment.com.