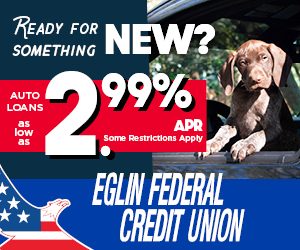 Find Your Pride Foundation, Inc. recently opened in Valparaiso, and celebrated with a ribbon cutting with members of the Niceville Valparaiso Chamber of Commerce.
Located at 424 W. College Blvd., Find Your Pride Foundation is a non-profit foundation founded by Terri and David Fedonczak to empower the families of Okaloosa and Walton counties through life coaching, team sports and teaching physical and mental wellness to join parents and tweens/teens as a force for change.
Their mission is to spread the power of the Pride, so that girls will value connection over competition in order to live in a world where girls discover their own lioness power and choose to use it for good.
Through this mission they have two outlets for empowering girls of all ages 850 Elite Volleyball and the Girl Power Station Wellness Center.
Featuring indoor courts and the sand courts, 850 Elite Volleyball features indoor and sand volleyball courts, indoor and sand club teams for junior girls and boys ages 11 to 18 years old, developmental programs for elementary school kids, ages 5 and up, adult volleyball leagues, private lessons, summer camps, conditioning camps, and Mizuno retail store.
Additional information can be found online at www.850elitevolleyball.org.
Girl Power Station is a 501 (c) 3 not-for-profit organization dedicated to empowering girls of all ages through programming designed to help restore mind, body and spirit. Girl Power Station Wellness Center offers fitness classes, lifestyle management workshops, private and group life coaching and nutritional counseling. A full list of scheduled classes can be found www.girlpowerstation.org.