Mattie Kelly Arts Foundation (MKAF) has named Estelle Grengs of Freeport, Florida, the 2018 Festival of the Arts poster contest winner.
Recognized as one of Northwest Florida's premier fine arts shows, the Festival of the Arts, produced by MKAF, is one of the most anticipated cultural events of the year on the Emerald Coast. This year's 23rd annual event is set for October 27-28, 2018 at the Mattie Kelly Cultural Arts Village in Destin.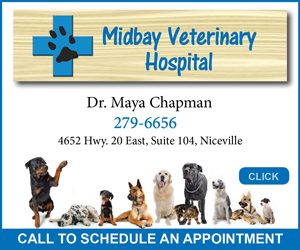 Estelle Grengs, born and raised in New Hampshire, is a self-taught artist with a passion for fine art. Throughout her career she has molded a unique and whimsical folk art style that embraces both her experience growing up in New Hampshire as well as her adventures as an Air Force spouse. Her medium of choice is acrylic but she also enjoys the versatility mixed media art offers. Grengs gravitates toward the use of vivid colors and drew inspiration for her winning artwork titled, "Lobster", from the natural beauty found along the Emerald Coast. Grengs lives in Freeport, Florida with her husband Matthew, and their two dogs Hap Arnold and Lulu.
"I love art; love it. In any shape or form, I truly enjoy it," said Grengs.
As the annual poster art contest winner, Grengs will receive a cash prize of $500. The winning artwork will be used to promote the 23rd Annual Festival of the Arts by being prominently showcased on the official festival poster, postcards, the festival guide, t-shirts and souvenirs, on the MKAF website, social media pages and more. Festival attendees are  invited to view "Lobster" at this year's Festival of the Arts in tent #1 where the artwork will be available for purchase. In addition, "Lobster" art will be featured on this year's official poster, festival t-shirt, and bundled thank you cards.
"Our Festival team takes pride in providing a unique cultural experience for art enthusiasts of all ages. Every year, we welcome back some one our previous year's award-winning artists and introduce new emerging artists to the eclectic mix of a premier fine art show," said Deb Nissley, MKAF Festival Producer.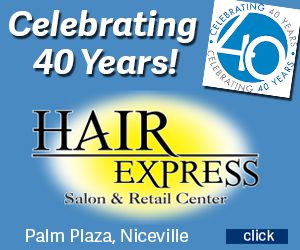 During the Festival, more than 100 premier artists from across the United States and Europe will offer up their original artwork in the form of oil, watercolor, acrylic and glass paintings; photography, sculpture, pottery, wood, paper, fiber, mosaics, mixed media, jewelry designs and more in order to compete for $10,000 in cash prizes in 27 award categories, including the coveted "Best in Show" and "People's Choice Award" which is selected by festival fans.
The Festival also features a Collaborative Art Exhibit, which showcases select artwork of more than 60 community adult and student artists.
A celebration of art, music, food and family fun, special features of the Festival include a live music lineup, hands-on arts and craft activities for children, souvenir posters and t-shirts, art raffle and more. A diverse menu is served up by local restaurants and food trucks, along with a wine and beer garden, and water/soft drink beverage stations. Convenient on-site parking and free shuttle service are also available.
Admission is $5 for adults; MKAF members and children (12 and under) are free. Proceeds from the Festival help MKAF build "The Foundation of Arts and Culture in Our Community".
To make a tax-deductible donation or provide a corporate sponsorship or learn more about the Festival of the Arts, visit mattiekellyartsfoundation.org or call (850) 650-2226. Deadline for sponsorship opportunities is September 1, 2018.