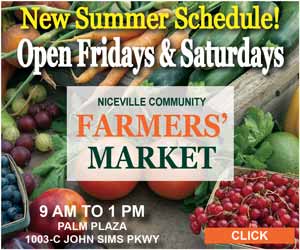 There are 7,000 men and women known as EOD technicians, performing the most dangerous job in our military. EOD stands for Explosive Ordnance Disposal, otherwise known as Bomb Disposal. EOD technicians are highly-trained military members serving in the Army, Marines, Navy, and Air Force and are responsible for disarming, rendering safe, and disposing of bombs. These brave men and women willingly put themselves in harms ways to protect the lives and property of others. Their service includes support to the most complex special operations missions. In current conflicts, bombs known as improvised explosive devices (IEDs) are responsible for the majority of fatalities and severe injuries to our troops.
When EODs technicians are wounded they sustain some of the most severe and often life-changing injuries including loss of limbs, burns, paralysis, blindness, and traumatic brain injury (TBI). Many EOD warriors also experience Post Traumatic Stress (PTS). One organization, the EOD Warrior Foundation, whose sole mission is to support this elite group of men and women, has a scholarship program to help relieve the financial burden of education for EOD Warriors' family members.
"For many, the ability to cover expenses associated with achieving a college education can be a real challenge," explains Nicole Motsek, executive director of the EOD Warrior Foundation. "Our scholarship program is designed to help alleviate that burden for those EOD warriors, who have sacrificed so much."
The EOD Warrior Foundation scholarship program is nearly 50 years old and EOD family members have received millions of dollars in academic assistance since its inception. The EOD Warrior Foundation awards approximately 10 percent of its annual budget to the scholarship program, with scholarships typically ranging from $750 to $5,000. In 2016, the EOD Warrior Foundation awarded over $200,000 in scholarships to 109 recipients. Here are 5 important things to know about the scholarship program:
The program is designed to honor the EOD family sacrifice and to help ease the financial burden on the EOD family. The EOD family includes children, spouses, grandchildren, or other DoD recognized dependents of a graduate of the military's EOD school.
Applicants are reviewed and selected by an independent review committee. No Foundation board members or employees serve on the selection committee.
Priority is given to applicants who are dependents of EOD Warriors killed in action or severely wounded EOD Warriors, followed by family members of veteran and active duty EOD personnel.
Applicants are evaluated based on a range of criteria, including grade point average, volunteerism, community involvement, extra-curricular activities, awards, paid employment, essays, and letters of recommendation.
The scholarships are funded 100 percent by private donations. Those who donate to support the EOD Warrior Foundation mission, help fund the scholarship program, as well as the numerous other programmatic support offerings the EOD Warrior Foundation provides for EOD families.
"We believe our scholarship program helps strengthen our EOD families," adds Motsek. "When we strengthen the family, we also strengthen the EOD Warriors by relieving burdens associated with the financial aspects of higher education."
About EOD Warrior Foundation
The EOD Warrior Foundation supports active duty and veteran EOD personnel and their family members. The EOD Warrior Foundation is a nonprofit organization whose mission is to improve the quality of life for the EOD family by providing emergency financial relief, scholarship opportunities, physical, social, and emotional support. In addition, they provide EOD Memorial care to the EOD Memorial Wall located on Eglin Air Force Base in Florida. To learn more about the EOD Warrior Foundation, or see their fundraising events calendar, visit their site at: www.eodwarriorfoundation.org. To learn more about the EOD Warrior Foundation, or view the fundraising event calendar, visit their site at: www.eodwarriorfoundation.org.