EOD Warriors go through hardship on the battlefield and gain a sense of gratitude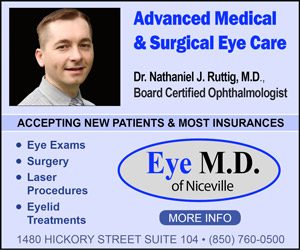 In the United States military, there are 7,000 Explosive Ordnance Disposal (EOD) warriors who disarm and dispose of bombs, willingly putting themselves in harms way to save the lives of others. Performing the most dangerous job in the military comes with challenges, which are only multiplied when considering the strain it puts on families and couples. One EOD couple who went through a hardship on the battlefield came away from it with a greater sense of how important love and gratitude are in a relationship.
"Your significant other is the most important person in your life. It's easy to take that for granted when you see them every day and discuss the mortgage or taking out the garbage," shares Jarrett Razon, an EOD tech. "Showing gratitude is a reminder of how lucky you are to have this person in your life. For us, being injured in the same blast was a harsh reminder of how fragile life is. Today, seeing the scars from that day are a constant reminder of how grateful we are to have each other."
Jarrett and his wife, Courtney, met in the military in 2011 when they were both stationed at Fort Lewis, in Washington. Today, they have been married for 3.5 years, but their relationship went through a hardship that showed them how important gratitude for one another is. They were both injured in a blast in Afghanistan, during his second tour, when a platoon sergeant stepped on a device that was between them. Jarrett sustained serious injuries, both shattering his knee cap and needing multiple skin grafts on his legs. He was flown back to the United States for medical care, while his wife had stayed in theater and recovered from her wounds. Communication while he was in the hospital for care was difficult, which made it very difficult for her to continue focusing on the mission at hand.
"It was terrifying not being able to be there with him during that time," says Courtney Razon. "That really takes a toll. And we realize now that I'm pregnant that we need each other more than ever. There's nothing like pure excitement, extreme joy, and sheer terror to bring a couple closer together."
That incident made them realize just how precious their relationship is, and they vowed to never take things for granted. Some of the ways they share their love and gratitude for each other today include:
• Using food and simple gestures, such as making his favorite baked goods, or him preparing her the best meals around.
• Simple things like leaving heartfelt notes around the house, or sending random texts throughout the day. They take seconds to send, but remind the person that you are thinking of them.
• Giving reassuring hugs and kisses to one another, lets the other know that they are loved and appreciated. They cherish these hugs and kisses more than any expensive gift.
• Starting each day with a hug and kiss, and refusing to go to bed angry with one another.
• Showing each other love and gratitude as a priority, rather than getting distracted by day-to-day tasks. This needs to be a priority all year long, not just during times of hardship or when Valentine's Day rolls around.
During recovery, Jarrett was told about the EOD Warrior Foundation. The organization's mission is to improve the quality of life for the EOD family by providing emergency financial relief, scholarship opportunities, physical, social, and emotional support. The organization helped Jarrett during his recovery by helping cover the costs for his out-of-state family to be by his bedside during the initial months of his recovery, and by providing him with an iPad. The iPad was a godsend, because it provided the couple with the ability to have face-to-face communication through Skype calls. As the video on the EOD Warrior Foundation website about the couple's story shares, that iPad gave them the comfort they needed so they could see one another when they talked, and to know they were both doing well.
"We were honored to provide support and assistance to the Razons," explains Nicole Motsek, executive director of the EOD Warrior Foundation. "Warriors like Courtney and Jarrett sacrifice so much for our continued freedom, and supporting them in their time of need is the least we can do. It's what we do, and we are delighted that it helped bring them relief during such a difficult time."
To learn more about the EOD Warrior Foundation and to view Courtney and Jarrett's full story, visit the website: www.eodwarriorfoundation.org/psa.
About EOD Warrior Foundation
The EOD Warrior Foundation is a nonprofit organization whose mission is to improve the quality of life for the EOD family by providing emergency financial relief, scholarship opportunities, physical, social, and emotional support. Specific programs include financial grants, hope and wellness retreats, scholarships, community support events, and care of the EOD Memorial Wall located at Eglin AFB, Fla. To learn more about the EOD Warrior Foundation, or see their fundraising events calendar, visit their site at: www.eodwarriorfoundation.org.