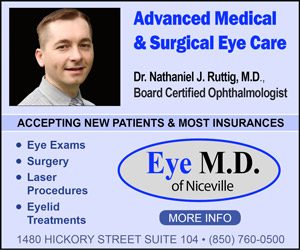 A new cat isolation ward at the Pet Welfare Center will keep ill cats awaiting fostering or adoption away from healthy cats, while they're being treated.
Pet Welfare is a non-profit, no-kill animal shelter.  It places nearly 300 abandoned, stray, and homeless cats and dogs every year, according to the website.
"The ward was built to separate cats that have mainly respiratory ailments, from our other cats," said Glen Farley, the shelter's facilities manager.  "Each room in the ward can be used to contain cats with just about any illness."
Isolating sick cats prevents cross-contamination, Farley said.
"That's our biggest fear," he said.  "If a sick cat was confined in the same room as our healthy cats and its illness spread through the population, the veterinarian bills would go through the roof.  We're happy to have the new isolation ward for our cats."
Construction on the 480-square foot ward was funded by private donation and completed in October.  It consists of four eight-by-10 rooms.  The 796th Civil Engineer Squadron connected the building's electricity, water and sewage.  Volunteers helped move equipment from a shed on the premises previously used for cat isolation, to the ward.
Farley said plans are underway to build a separate isolation ward for the shelter's dogs as well.
Col. Robert Charlesworth, 96th Mission Support Group commander, toured the isolation ward and the facility Nov. 19, as part of his ongoing efforts to promote the health and vitality of the base as a community.
"I was impressed by Pet Welfare's excellent stewardship, he said. "Those who generously donate funds to Pet Welfare through the Combined Federal Campaign should rest assured their donations are well spent.  The folks at Pet Welfare work small miracles to posture their volunteer workforce and aging infrastructure toward caring for over six dozen felines and around 20 canines."
Upcoming shelter maintenance projects include repairing or replacing the chain link fence in the kennels; painting where needed and irrigating the pets' play yards, Farley said.
During Charlesworth's tour, Senior Airman Mike Rodcay, of the 68th Electronic Warfare Squadron, stopped by the kennels to adopt Baxter, a terrier mix he bonded with the week before.
"He's coming home Nov. 26," Rodcay said.  "My fiancée can't wait to meet him.  I'm very excited to have him as part of my family."
Pet Welfare accepts cats and dogs that service members leave behind due to deployment or permanent change of station.  It also accepts cats and dogs from civilians or shelters that practice euthanasia on a space-available basis, Farley said.
Pet Welfare is operated by volunteers.  To learn more about the Pet Welfare shelter, make a donation or volunteer, visit thewebsite or on Facebook.
Article by Kevin Gaddie, Team Eglin Public Affairs.
PHOTO (above): Judy Novak, a Pet Welfare Center volunteer, shares a playful moment with Muse inside the center's new cat isolation ward. The ward was added in October and will keep ill cats awaiting fostering or adoption away from healthy cats, while they're being treated. (U.S. Air Force photo/Kevin Gaddie)