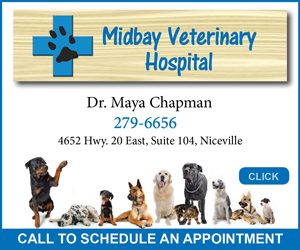 The annual Dr. Martin Luther King, Jr. observance ceremony at Eglin Air Force Base  was held at the Air Armament Museum Jan. 14.  The message for this year's event focused on service to community and building unity within the nation.
Lt. Col. Sherrol James, 96th Medical Group chaplain, the guest speaker, delivered her message of renewed commitment to the civil rights icon's legacy of love, nonviolence, and tolerance.  James conveyed how King may view current events and tensions between communities surrounding gun violence, police shooting incidents, and the need for more respect for human life by emphasizing that all lives matter.  She reminded the audience that it is up to everyone to value each other, and that the temptation to answer hate with more hate will not lead to a better community.
"Only love can fight hate, and only light can drive out the darkness," James said.
"We chose Chaplain James because she is a prominent person in the community," said 1st Lt. Mitchell Young, 86th Fighter Weapons Squadron, the observance event project officer.  "We felt she could come in and deliver a speech that would empower those [in attendance]."
While many see Dr. King's legacy as the achievement of a goal through peaceful means, others are reminded of his service to his community through his commitment to change.  The observance's theme of "A Day On, Not a Day Off!" was presented early in the program by Master Sgt. Tavetia Carter, the event emcee.  She reminded the audience Dr. Martin Luther King Day is a federal day of service and is the only day on the federal calendar with this designation.
"To me and my family, [Martin Luther King, Jr.] Day is a day of teaching," said Carter.  "I have three younger kids, and I have taken them to Washington D.C. to see the memorial and…we have visited the national historic site in Georgia where he grew up, and the church he attended as a child.  It's important to me to teach the younger generation about Dr. King and what he stood for."
The observance featured music selections by Calvin Jasper, including an original song he wrote for the observance.  Lt. Col. Edgar Tucker, 96th Test Wing, gave closing remarks and presented James with a token of appreciation.
In 1983, Congress designated the third Monday in January as Dr. Martin Luther King, Jr. Day. Dr. King believed in civil disobedience through non-violent protest. He is best known for his "I Have a Dream" speech during the March on Washington, D.C. in 1963.  He is also known for his founding of the Southern Christian Leadership Conference and the Selma to Montgomery March. Shortly after delivering his famous "I Have Been to the Mountaintop" speech in Memphis, Tenn., Dr. King was assassinated while sitting on his hotel balcony.  King died on April 4, 1968 from a gunshot wound.  He was 39 years old.
Story by Sara Francis, Team Eglin Public Affairs
Photo (top): Lt. Col. Sherrol James, 96th Test Wing chaplain, speaks during the base's Martin Luther King, Jr. Day observation ceremony Jan. 14 at the Air Force Armament Museum near Eglin Air Force Base, Fla. (U.S. Air Force photo/Ilka Cole)