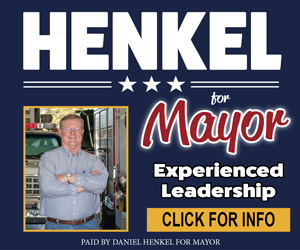 EGLIN AIR FORCE BASE, Fla. — Eglin military members seeking careers in solar-related fields may have a bright future thanks to a recently announced program, here, aimed at offering training to active-duty members departing the service.
The Solar Ready Vets program is a Department of Energy-sponsored national program that will offer training to separating members to ready them for jobs within the burgeoning solar energy industry.
Eglin is one of just four Air Force bases out of a total of 10 military installations selected for the program.
The training prepares them for careers as solar photovoltaic system installers, sales representatives, system inspectors, and other solar-related occupations. Solar Ready Vets is enabled by the U.S. Department of Defense's SkillBridge initiative, which allows exiting military personnel to pursue civilian job training, employment skills training, apprenticeships, and internships up to six months prior to their separation.
With Eglin's 240-acre photovoltaic array farm under construction and expected to be completed by Spring 2017, this could be the perfect time for departing service members to pursue training in this field.
"We are in the initial planning stages and are very excited to be able to offer our military members even more opportunities for career enhancement," said Lisa Splinter, Education Services Officer.
While information on curriculum and implementation is limited, Eglin's education office personnel hope to host the first class by the end of 2016.
"We'll get the word out as soon as we know more," said Splinter.
Each training cohort teaches up to 25 active military personnel per class and lasts eight weeks. Programs include hands-on instruction that takes place in a classroom setting, though some cohorts have a hybrid format of online and in-person classes.
Military students are asked to utilize GI Bill benefits to cover tuition and materials, though programs at some military installations have state funding or other sources of tuition support for military students.
According to the DoE, employment in the U.S. solar industry increased 123 percent since 2010, and veterans are strong candidates to fill solar positions because they are disciplined, motivated, and technically savvy.
Toward the end of the course, students have the opportunity to earn accreditation with the most widely recognized entry-level PV installation credential across the country. After graduation from Solar Ready Vets, service members interview with leading national and regional solar companies for a wide variety of jobs within the industry.
Military bases were selected by the Department of Energy, in partnership with the Department of Defense and military branches, based on the number of exiting military personnel from the installation, the strength of the surrounding solar market, and the training capacity of nearby training institutions.
More information will be made available as it develops and anyone interested click here.
Article by Mike Spaits
Team Eglin Public Affairs