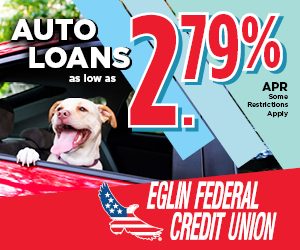 Destin Commons, Northwest Florida's premier open-air lifestyle center, recently announced that national retailers Charming Charlie and Icing by Claire's will open next summer as part of a 100,000-square-foot expansion currently under construction.
The expansion, which extends from Destin Commons' clock tower and playground area to the southwest corner of the property, will be anchored by H&M and Uncle Buck's Fish Bowl &  Grill. Additional retailers and restaurants will be announced during the next few months.  Charming Charlie, the award-winning fashion accessories retailer, will occupy over 6,000 square feet adjacent to Uncle Buck's on the south end of the expansion near the corner of US Highway  98 and Danny Wuerffel Way (Mid-Bay Bridge Road). Charming Charlie is a national women's chain that promotes the power of accessories to "transform both your outfit and your outlook."
Jewelry, handbags, eyewear, scarves, shoes and more are grouped together by color, making the perfect accent easy to find, and there are thousands of accessories in each store. There are approximately 200 Charming Charlies in the United States.
Icing by Claire's, a second brand by parent company Claire's, will occupy nearly 2,000 square feet, near H&M at the expansion's northeast corner. Icing offers an inspiring assortment of fashionable jewelry and accessories "that helps a young woman to say something about herself, whatever the occasion." The store targets the 18 to 35 year age group with a focus on 21 to 25  year-old females who have recently entered the workforce. Approximately 400 Icing stores are located across the United States, Canada and Puerto Rico.
"Along with H&M, the addition of Charming Charlie and Icing by Claire's represents our commitment to bringing exciting, first-to-market fashion retailers to the region," said Destin Commons General Manager Bob Perry. "We're looking forward to announcing more new concepts for our expansion in the coming months."
Voted "Best Place to Shop" by readers of Emerald Coast Magazine, award-winning Destin Commons continues to set the standard as Northwest Florida's premier open-air lifestyle center. Set on 56 acres, the center features more than 70 stores and restaurants offering the finest shopping, dining and entertainment, including Bass Pro Shops, Belk and the AMC Destin 14-screen stadium style movie theatre. Destin Commons also offers 70,000 square feet of Class A office space, free WiFi access, 49-head pop fountain, and Pirate's Cove children's soft play area. For additional information, call (850) 337-8700 or visit www.DestinCommons.com.