The approved builders for Deer Moss Creek in Niceville went through a rigorous application and review process.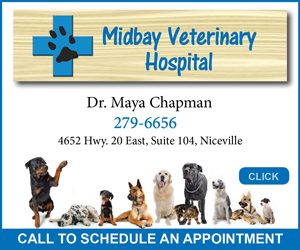 Nine local builders have been approved to build homes at Deer Moss Creek in Niceville. According to Ruckel Properties, developer of Deer Moss Creek, the nine members of the newly formed Builder's Guild have been building homes in the community for many years.
The builders are Tidwell Homes, Randy Wise Homes, BetterBuilt of NWF, Inc., Ferrin Campbell Construction, Toolan Development, J&V Builders, Key Lime Construction, LLC, Greg Goodwin Construction, Inc, and Huff Homes.
Each went through a rigorous application and review process with the Deer Moss Creek Town Architect, Hernandez Calhoun Design International of Pensacola.
The guild is comprised of some builders who will build spec homes, some who will build both spec and custom or semi-custom and those who will be strictly custom builders. Builder's Guild members are currently working on house plans for the first phase, which is called Hartfield. Ruckel Properties anticipates that construction of the first homes will begin in late summer.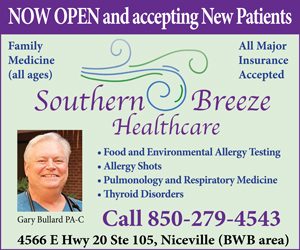 In preparation for home sales in the first phase, (Hartfield) Ruckel Properties has added four new sales agents. They are Valerie Auclair, Yeska Sand, Jodie Snell and Crystal Tingle. Auclair, a retired military spouse, has been a resident of Niceville for 13 years and has 20 years of sales experience. Because she has purchased and sold many homes all over the United States, she understands the process of relocating to a new area.
Sand, a trained architect and bilingual, has lived in Niceville since 2009 and has 10 years of real estate experience. She grew up in Honduras where her father was a land developer. Snell, a Florida native, has been a realtor for 12 years and lived in Niceville for 11 years. She has experience in military relocation and new construction as well as many other aspects of real estate. Tingle has called Niceville home since 2005.  Married to a General Contractor, she helped with sales and design of his homes In Louisiana before moving to Florida.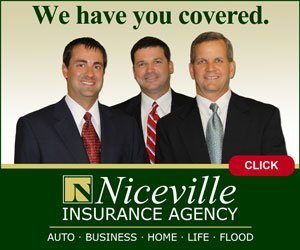 Ruckel Properties launched its new website, www.ruckelproperties.com, which focuses heavily on Deer Moss Creek. Information such as the first phase (Hartfield) lot map, the design code featuring architectural requirements, Builder Process and much more is available for download by site visitors.
Infrastructure is nearing completion. Those interested in building or buying a home in Deer Moss Creek are encouraged to watch the website for updates and call Ruckel Properties for more information at 850-678-2223.
See related article: Ruckel Properties announces name of its new 1100-acre community in Niceville: Deer Moss Creek