A community yard sale will be held Saturday, June 27, 8 a.m. to 12 p.m., in the Bayou Plaza parking lot in Niceville. The event is sponsored by the Relay for Life Niceville-Valparaiso Teams and all proceeds benefit the local teams on behalf of the American Cancer Society.
Teams will be selling clothing, office furniture, crafts, baked goods and much more.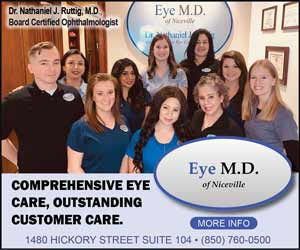 Find a great bargain and help fight cancer at the same time!
The Bayou Plaza is located at 599 W. John Sims Parkway.