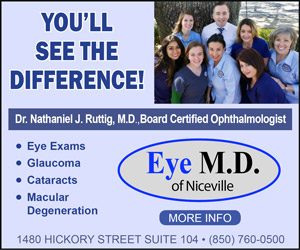 Want a traditional Thanksgiving dinner like Mom used to make? We've compiled classic Thanksgiving recipes for roast turkey, bread stuffing, quick turkey gravy, whole cranberry sauce, home-style mashed potatoes and candied sweet potatoes. Enjoy!
ROAST TURKEY WITH OLD-FASHIONED BREAD STUFFING
1 cup chopped celery
1 cup sliced fresh mushrooms or 1 (4-ounce) can sliced mushrooms, drained (optional)
1/2 cup chopped onion
1/3 cup margarine or butter
1 teaspoon poultry seasoning or ground sage
1/4 teaspoon pepper
1/8 teaspoon salt
8 cups dry bread cubes
1/2 to 3/4 cup chicken broth or water
1 (10- to 12-pound) turkey
Cooking oil
Yields 12 to 14 servings.
For stuffing: In medium saucepan cook celery, fresh mushrooms, if using, and onion in margarine or butter until tender but not brown; remove from heat. Stir in poultry seasoning or sage, pepper and salt. Place dry bread cubes in large mixing bowl; add onion mixture and, if using, canned mushrooms. Drizzle with enough broth or water to moisten, tossing lightly.
Season body cavity of turkey with salt. Spoon some of the stuffing loosely into neck cavity. Pull neck skin to the back; fasten with skewer.
Lightly spoon more stuffing into body cavity. (Place any remaining stuffing in a casserole, cover and chill. Bake stuffing alongside turkey for 30 to 45 minutes or until heated through.)
Tuck ends of drumsticks under the band of skin across the tail. If the band of skin is not present, tie drumsticks securely to the tail. Twist wing tips under the back.
Place turkey, breast side up, on rack in shallow roasting pan. Brush with oil. Insert meat thermometer into the center of one of the inside thigh muscles. The thermometer bulb should not touch the bone. Cover turkey loosely with foil.
Roast turkey in a 325-F oven for 3 1/4 to 3 1/2 hours or until thermometer registers 180 F. The internal temperature of stuffing should reach 165 F. After 2 1/2 hours, cut band of skin or string between drumsticks so thighs will cook evenly. When done, drumsticks should move very easily in their sockets and their thickest parts should feel soft when pressed. Uncover the last 30 minutes of roasting.
Remove turkey from oven. Cover; let stand 15 to 20 minutes before carving. Use a spoon to remove stuffing from turkey; place in a serving bowl.
— From Better Homes and Gardens
QUICK TURKEY GRAVY
4 cups chicken stock
1/4 cup water
3 tablespoons cornstarch
Sherry, port or Madeira, to taste (optional)
Salt and ground black pepper, to taste
Yields 4 cups (about 12 servings).
Remove rack from roasting pan. If juices in turkey pan have evaporated, leaving only fat and browned bits on the bottom of the pan, carefully pour out fat and discard it, retaining all browned bits. If there is juice, tilt the pan and skim as much fat as possible off the juice with a spoon. Set pan on two burners over medium-high heat.
Pour in chicken stock. Bring mixture to a simmer, all the while scraping bottom of the pan with wooden spoon to loosen browned bits. Reduce heat and cook slowly for 5 minutes.
Mix water and cornstarch into a smooth paste. Whisking constantly, gradually pour mixture into simmering broth, then cook for 1 minute. Season to taste with sherry, port or Madeira, if desired, and salt and pepper. Pour into a gravy boat and serve with turkey.
If preparing this gravy for a crowd, increase all ingredients by half or double the recipe.
— From "The Joy of Cooking" by Irma S. Rombauer and others
HOMEMADE WHOLE-BERRY CRANBERRY SAUCE
1 cup sugar
1 cup water
1 (12-ounce) package cranberries, rinsed and drained.
Yields 2 1/4 cups.
Combine water and sugar in medium saucepan. Bring to a boil; add cranberries, return to a boil. Reduce heat and boil gently for 10 minutes, stirring occasionally. Cover and cool completely at room temperature. Refrigerate until serving time.
— From Ocean Spray
CLASSIC MASHED POTATOES
4 pounds potatoes, such as russet, round white or yellow, peeled and quartered
1/3 cup margarine or butter
1/4 cup dairy sour cream or plain yogurt
1 teaspoon salt
1/4 teaspoon ground white pepper
Milk (about 1/2 cup)
Yields 10 to 12 servings.
Place potatoes in Dutch oven or large saucepan with enough lightly salted water to cover. Bring to boiling. Reduce heat, cover and simmer for 20 to 25 minutes or until potatoes are tender when pierced with a fork. Drain. Mash with potato masher, or beat with electric mixer on low speed. Add margarine or butter, sour cream or yogurt, salt and white pepper. Gradually beat in enough milk (about 1/2 cup) until potatoes are light and fluffy. Serve immediately.
Make-ahead tip: Spoon mashed potatoes into buttered 3-quart casserole. Cover and refrigerate up to 2 days. To reheat, cover and bake in 350-F oven for 1 hour. Uncover, dot with 1/4 cup margarine or butter, and bake 15 minutes more or until heated through. Before serving, sprinkle with 1 tablespoon snipped fresh parsley.
— From Better Homes and Gardens
   CANDIED SWEET POTATOES
6 medium sweet potatoes, cooked and sliced
1/4 teaspoon cinnamon
1/4 teaspoon allspice
1/2 cup dark corn syrup
1/4 cup brown sugar
1/4 cup butter or margarine
Yields 6 servings.
Place sweet potato slices in baking dish. Sprinkle potatoes with cinnamon and allspice. Drizzle corn syrup and spread brown sugar over sweet potatoes in baking dish. Add butter or margarine in pats on top of potatoes. Place in 350-F oven and cook for approximately 20 to 30 minutes. Potatoes should be basted several times with the syrup. Syrup should thicken. Remove from syrup and serve.
— From North Carolina Sweet Potato Commission