Café Rico's Cars and Cubanos was such a hit last year that it is back annually. Guests are invited to enjoy Caribbean food, a classic car show, and community vendors, while a portion of the proceeds go to Dog-Harmony.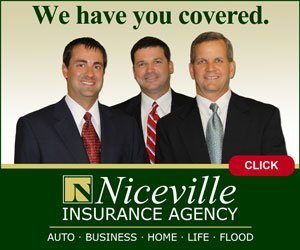 Café Rico, a local coffee shop in Niceville, brings back its popular Cars and Cubanos event March 10. At this event, they showcase their famous Caribbean cuisine, feature a classic car show, and promote community vendors.
"We love cars and helping the community. We're combining the two with our passion of great Caribbean food to present this year's spring Cars & Cubanos," said Daniel Soto, owner of Café Rico.
This event is not just a fun community engagement, it also benefits Dog-Harmony. Dog-Harmony is a non-profit center for rescued dogs, dog training, humane education, and has connections to low cost spray/ neuter surgeries and microchipping. This non-profit serves the entire Okaloosa-Walton area, and Café Rico is committed to financially help their cause.
Cars and Cubanos for Dog-Harmony will take place on March 10, 2018 from 10 AM to 1 PM and is open to the public. Vendors should contact Café Rico if interested in a spot.
Café Rico is a cozy cafe/coffee shop with a Hispanic Caribbean flavor. Serving breakfast, lunch and catering. Fresh coffee and baked goods all day long. It is located at 4652 E Hwy 20.