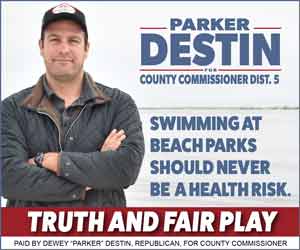 The 96th Ground Combat Training Squadron here will deactivate June 6 as the training mission moves to Fort Bliss, Texas.
Currently, security forces conducts training at six U.S. regional training locations: Creech AFB, Nev; Ft. Bliss; Ft. Wolters, Texas; Camp Guernsey, Wyo; Joint Base McGuire Dix Lakehurst, NJ; and Eglin. All will consolidate at Fort Bliss this year with the exception of Camp Guernsey which specializes in security forces nuclear training.
Consolidating Security Forces Regional Training Centers is part of the Air Force efficiencies initiative. In 2010, the Headquarters, Air Force Security Forces Center, conducted a study to determine a more efficient method of conducting security forces training. The study concluded consolidation of existing training locations would improve quality of training and provide cost savings by reducing manpower and equipment, increasing economies of scale and further improving consistency.
"The consolidation is not a reaction to recent budget cuts," said Maj. James Habeck, GCTS commander. "This is something the career field wanted to do to standardize not just the curriculum, but also the training defenders get before they go downrange," Habeck said. "They want to put it all under one roof."
GCTS opened its doors to its inaugural class in September 2002. It was a new concept in the early years, putting all the security forces personnel in Air Force Materiel Command through a two-week readiness training program to keep skills current. Other major commands also formed their own training centers.
In 2008-09, Security Forces curriculum oversight/development transferred to Headquarters Air Force Security Forces Center, a field operating agency of Headquarters Air Force. The focus shifted to providing consistent pre-deployment training for one of the most heavily tasked career fields in the AF.
GCTS trained approximately 1,500 students each year with a cadre of 30, seven of whom will transfer to Fort Bliss. The others will either retire or take on other assignments within the Air Force. The footprint of GCTS grew from a few tents in 2002 to a realistic Middle East village at Base Tango, located behind the West Gate Shopette. The layout afforded students a realistic exercise environment to prepare them for deployment.
Some of the current instructors will be on temporary duty to Bliss next month to smooth the transition. They will export with them some of the best practices GCTS has been recognized for during the last 12 years.
One of the instructors, Staff Sgt. Ryan Carpenter, said the general feeling of the cadre making the transition is excitement, even though there are still some unknowns with resources such as manpower and equipment at this time.
"This move presents a unique opportunity to really make an impact on the future of security forces pre-deployment training," said Carpenter. "The biggest difference between training as it is now and how it will be after consolidation is having one centralized location for all training."
Habeck said besides the obvious benefits of cost savings and curriculum standardization, there are other advantages to the move, including a world-class live fire range.
"Students who are deploying at the same time will be in training at the same time; and while perhaps not assigned to the same base down range, going to the same school is a chance to start networking, which can benefit the mission. There's a lot of training value."
Habeck acknowledged that from a business perspective closing GCTS makes sense. But he admits it's heartbreaking from the tactical level.
"Being the last commander, too, is profoundly an honor, but I wish I wasn't the last commander," he said with a smile.
Although the official deactivation ceremony is scheduled, the training squadron will host its last Brave Defender class from July 5 to July 24.
Article by Lois Walsh
Team Eglin Public Affairs
PHOTO:  Staff Sgt.s Matthew Krause and Sterling Wynn, of the 96th Ground Combat Training Squadron, move through the cover of smoke during a high value target capture demonstration at Eglin Air Force Base, Fla. The squadron is responsible for "Brave Defender" deployment training for approximately 1,500 Air Force security forces Airmen per year. The squadron is scheduled for deactivation this summer. (U.S. Air Force photo/Samuel King Jr.)