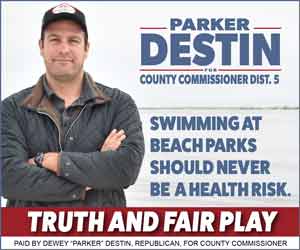 Bluewater Elementary School's first annual Run to Play One Mile Fun Run held April 25th, 2014 was a huge success.  The run raised $11,000 and all proceeds will contribute to the initial phase for the restoration of Bluewater's PreK playground. 
"We need to replace our PreK playground equipment because it is in really bad shape," said Amy Klugh, Bluewater's Assistant Principal.  "We are working really hard to get them the right equipment to fit their needs."
The run's leadership team, made up of mostly PTO volunteers and Debbie Tate, Bluewater's Secretary, asked community businesses for sponsorships and there was a $10 entry fee per person.  Leadership team members included: Whitney Turner, Holly Brannan, Laura Flaherty, Teresa Hunter, Susan Kloos, Allison Gabrysz, Kristine Gunther, Suzanne McCrackin, Claire Jones, and Debbie Tate.  The committee is pictured above with Jody Lamm, Bluewater's PreK teacher.
"We had 478 registered runners with a huge after party celebration immediately following the run," said Claire Jones, one of the run's chairs.  "Beef 'O' Brady's catered the event along with many other generous local business who jumped on board to make it a success."
"I think the community has really come together behind this project because we all love PreK kids," said Dr. Connie Hall.  "They are our future and they are the kids that really, really need this kind of equipment.  It is specially made for them.  The equipment that has been chosen is fun, bright and a happy place for the children."
The PreK playground is designed for children ages 2 to 5 whereas the traditional elementary school playground is designed for children ages 5 to 12.
"Stay tuned," said Jones.  "We plan on expanding the Fun Run of 2015 as an event you will not want to miss!"