People living on large lots in residential areas in unincorporated Okaloosa County can now raise a limited number of backyard chickens. Okaloosa County Commissioners on June 16 approved a revised ordinance easing the restrictions on raising chickens.
Under the updated ordinance, those living in single-family residential areas — outside city limits — with lots at least a half-acre in size, can have up to four chickens or four ducks, or a combination of the two. Roosters are not permitted.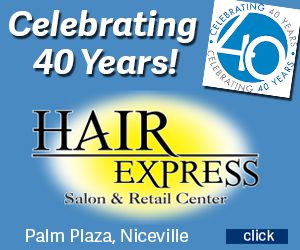 Those living on lots less than a half-acre in size, or in residential areas zoned for higher density such as apartments or townhomes, can apply for a special exception. The process is costly though; around $1,100.
Chickens are not allowed where prohibited by a homeowners association or other covenants. Chickens must be banded with the owner's phone number. Other restrictions also apply.
Following a motion by County Commissioner Trey Goodwin, commissioners agreed to revisit the ordinance in six months to reevaluate it. Goodwin told Niceville.com he hopes to cut in half the lot size requirement, allowing those with a quarter-acre lot to raise chickens without seeking a special exception.