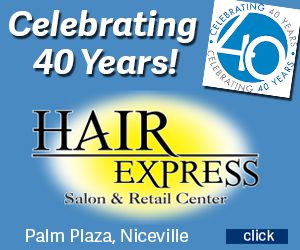 Florida's 2016 Back-to-School tax-free weekend is Friday, Aug. 5 – Sunday, Aug. 7.
During this sales tax holiday period, Florida law directs that no sales tax or local option tax (also known as discretionary sales surtax) will be collected on purchases of:
Clothing, footwear, and certain accessories selling for $60 or less per item, and
Certain school supplies selling for $15 or less per item.
Last year, the clothing price limit was $100. Another change this year is that computers are no longer exempt from sales tax.
This holiday begins at 12:01 a.m. on Friday, August 5, 2016, and ends at 11:59 p.m. on Sunday, August 7, 2016.
This holiday does not apply to:
Any item of clothing selling for more than $60;
Any school supply item selling for more than $15;
Books that are not otherwise exempt;
Personal computers and computer-related accessories;
Rentals or leases of any of these items;
Repairs or alterations of any of these items; or
Sales of clothing or school supplies in a theme park, entertainment complex, public lodging establishment, or airport.
Complete details are available here.
Examples of Exempt School Supply Items:
Binders
Calculators
Cellophane (transparent) tape
Colored pencils
Compasses
Composition books
Computer disks (blank CDs only)
Construction paper
Crayons
Erasers
Folders
Glue (stick and liquid)
Highlighters
Legal pads
Lunch boxes
Markers
Notebook filler paper
Notebooks
Paste
Pencils, including mechanical and refills
Pens, including felt, ballpoint, fountain, highlighters, and refills
Poster board
Poster paper
Protractors
Rulers
Scissors