Niceville's Staci Berryman will be honored as a Red, White & Blue Hero on August 20, 2015 during the Red,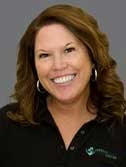 White and Blue Celebration at Harborwalk Village. Berryman is being honored for her work with the Emerald Coast Autism Center. She is co-founder and executive director of the center.
Local heroes are saluted every Thursday on the Destin Harbor as a celebration ceremony is held on the main stage recognizing the heroic efforts of people in our community. The event is free and open to the public.
During the Red White and Blue celebration, experience WWII vintage North American T-6 Texan planes as they perform an air show over HarborWalk Village. These classic fighters of America were used to train fighter pilots of the United States Army, Air Force, Navy and the Royal Air Force during WWII.
The charming Village Belles sing and salute veterans and active military members with WWII musical classics paying tribute to the Andrews Sisters. The patriotic festivities continue with the sounds of freedom ringing in the air as fireworks light up the harbor.
After the fireworks show, a thrilling fire dancing show takes cover the HarborWalk Village main stage, Just Add Fire exhilarates the crowd, spinning a fire dance to tribal drums and electronic beats. Guests are invited to stay for meet and greet and photos after the show with all the performers.
Harborwalk Village is located at 66 Harbor Blvd. in Destin. More infomation can be found here: http://www.emeraldgrande.com/events-3/