Upon arriving back from the holidays, the men and women of the 96th Test Wing at Eglin Air Force Base received one last holiday surprise in the announcement that the wing earned the Air Force Outstanding Unit Award.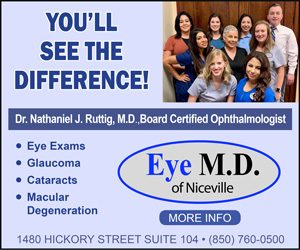 The award covers the meritorious accomplishments that occurred from January 2014 through December 2015.
"I'm extremely proud of the 96th Test Wing. Our extraordinary civilian and military Airmen achieve the nearly-impossible every day across our test and installation support mission areas. There's no question this recognition was richly deserved," said Brig. Gen. Christopher Azzano, 96th Test Wing commander, who took command of the wing during the consideration window.
Among the distinguishing bullets submitted for consideration were:
The wing mitigated 1.2 million cyber threats on 18,000 workstations, securing the $59 million information technology enterprise.
The wing also coordinated with allied nations to support weapons testing on the full spectrum of attack munitions, garnering 4.5 million dollars in international funding.
The wing maintained the largest vehicle fleet in the continental United States, completing 35,000 repairs on 1,800 vehicles worth 104 million dollars.
Test wing engineers drove an evaluation of the KC-46 program, identifying and reducing 2,000 pounds in excess weight that resulted in fuel savings of $123 million over the aircraft life cycle.
The wing created the first full-scale remotely piloted QF-16, facilitating weapons testing and analysis on a fourth generation fighter aircraft and revolutionized the weapons systems evaluation program.
"Our people and the services we provide the warfighter are of the highest caliber," said Azzano. "We are critical to our nation's defense, and it means a great deal to see our endeavors justly recognized."
Directly after the Outstanding Unit Award window ended, the wing was in consideration for the Commander-In-Chief's Installation Excellence Award in 2016, ultimately being named the runner up out of more than 100 Air Force bases.