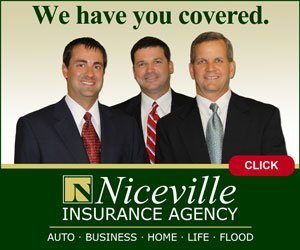 Fort Walton Beach Medical Center, Twin Cities Hospital, and the Costa Leadership Institute at Northwest Florida State College are excited to present the 3rd Annual Women on Wellness symposium April 11, 2014, from 8:00 am until 4:00 pm at Northwest Florida State College in Niceville. This one day educational and energizing conference is aimed to help women achieve balance and success in life, work, and health. Attendees will hear dynamic presentations by local physicians and business experts. Join us to learn how to increase your resilience, eat better, lead a more balanced life and improve relationships, communications, and overall wellness. To register or obtain more information, visitwww.WomenOnWellness.org or call 850-729-6880. Attendees to this year's event will receive a free, one year membership to H2U: Health to You—a health and wellness program provided by Fort Walton Beach Medical Center and Twin Cities Hospital.
"This is an excellent chance for women in our area to hear inspiring speakers on a variety of relevant and challenging topics," said Julie Cotton, Director of the Costa Leadership Institute at Northwest Florida State College. "Whether you have personal health questions, need tips in the kitchen, are raising a family or simply need a jumpstart to a 'better you' – there is truly something for every woman that attends."
This year's keynote speaker is Martha LaGuardia-Kotite, a journalist, author, and military veteran. During her career in both the U.S. Coast Guard and as a public relations director, she has appeared on national television and was interviewed by top tier newspapers around the country about Coast Guard rescues and missions. LaGuardia-Kotite enjoys writing about extraordinary adventures and challenging topics and hopes to make a difference through awareness and inspiration. One of her greatest joys is to talk about her leadership experiences and lean on her military service insights to make impressions on others striving for success in their personal and professional lives.
Additional Women on Wellness speakers include: Dr. Diana DeCotis-Smith, Tricia Brunson, Joe Cayer , Julie Cotton, Paige Floyd-Hart, Deanna Howard-Gonzalez, and more.
To view the event agenda and register today, visit www.WomenOnWellness.org or call 850-729-6880.