The 2016 Niceville Valparaiso Community Christmas Parade will be held on Saturday, December 3, 2016 starting at 10:00 a.m. Participants are encouraged to reflect the parade theme, "Christmas Shared with Children from Around the World"!
Just HOW is Christmas Shared with Children from Around the World? Organizers are encouraging participants to let their creativity shine.
The parade route is designed to enable all entrants to complete the entire route. The parade route is from John Sims Pkwy at the intersection of Palm Blvd and goes to Partin Drive where the Parade will turn and travel down Partin between the Children's Park and Ruckel Middle School. Location of the judging stand is in the Ruckel Middle School Parking lot on Partin Drive. Staging of the parade will be on North Palm Boulevard and Marc Smith Boulevard.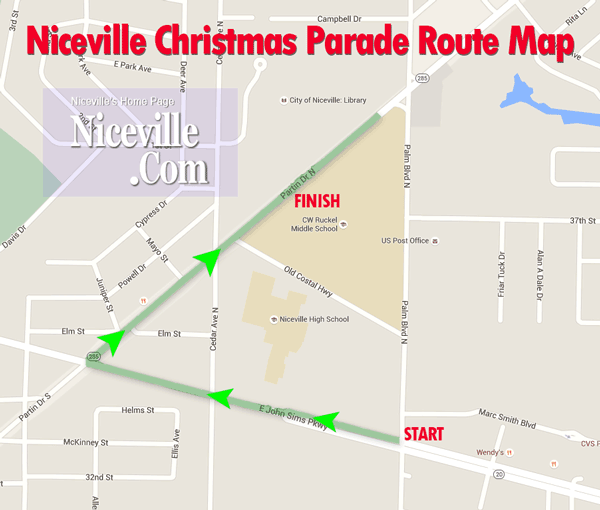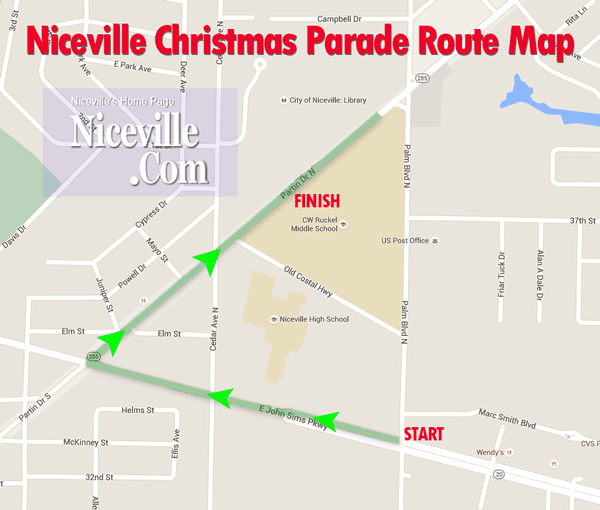 The parade is sponsored by the Niceville Valparaiso Rotary Club. Rotary International's Theme this year is "Rotary Serving Humanity."
Toys for Tots will be participating in the community Christmas Parade.  Organizers encourage spectators to bring NEW, UNWRAPPED toys to the parade.  Volunteers and members of our United States Marine Corps will be assisting in collecting the toys along the parade route.
If you are interested in participating in the December 3 Christmas Parade, you may pick up forms at The Niceville Valparaiso Chamber of Commerce, Niceville Library, Valparaiso Library, City of Valparaiso and the City of Niceville. You may also email nicevalrotary@yahoo.com or text 699-0045 for more information. Forms can be found on the Niceville Valparaiso Rotary Club's Facebook Page.  A mandatory meeting for parade entrants will be held November 28 at the Niceville Community Center at 6:00 p.m..