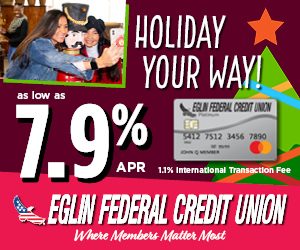 (2-1-1, Okaloosa County) – On January 1, 2015, COPE Center became the official 2-1-1 provider for Okaloosa County. 2-1-1 is a vital system that provides free, confidential information and referral services. Trained professionals are available 24 hours a day, 7 days a week, to provide crisis assistance and help callers identify and connect with health and human service programs that meet a variety of needs including food, housing, employment, health care, support groups, plus many more service agencies.
COPE Center has been the 2-1-1 provider for Walton County since 2012, and has had an established HELP Line with trained crisis counselors since 1987.
Okaloosa County 2-1-1 services were previously provided by the United Way of Okaloosa & Walton Counties. Recently an agreement was reached between the agencies to merge the two systems.
Ken Hinrichs, President of the United Way of Okaloosa & Walton Counties, states, "Ever since personally witnessing the value of 2-1-1 in New Orleans in the aftermath of Hurricane Katrina, I've become a strong proponent. On behalf of United Way of Okaloosa and Walton Counties, we look forward to partnering with the COPE Center to provide Okaloosa citizens with the same level of high-quality information and referral 2-1-1 services that has long been standard practice in Walton County.
"2-1-1 is critical in times of disaster but it is vital when someone with questions about health and human services available to them in a time of need, can find someone with answers on the other end of a phone. To have 2-1-1 for both Okaloosa and Walton Counties originating from the COPE Center – one of our most valuable Partner Agencies – is the icing on the cake."
Also known as First Call For Help, Okaloosa County 2-1-1 calls will now be directed to the 2-1-1 system operated by COPE Center. Callers can dial 2-1-1 from any cell phone or landline as well as searching the online database at www.211panhandlehelpline.communityos.org.
Rachel Gillis, CEO of COPE Center, states "We are thrilled to be able to incorporate our neighboring county into our system and to partner with United Way of Okaloosa and Walton County. Our transition was seamless and we continue to strive to improve our services every day."
COPE Center provides an array of mental health and substance abuse services in Walton and Okaloosa Counties. COPE can be reached at 850.892.8045 or www.copecenter.org.