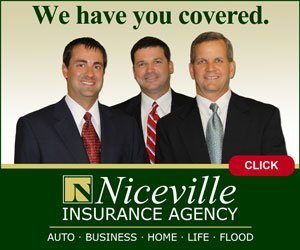 A state-of-the-art firing range that will be open to the public is to be constructed in Fort Walton Beach on property owned by Northwest Florida State College.
The college has agreed to lease about 19 acres to Dalpar Corporation, a Fort Walton Beach company, for a small fee in exchange for allowing its public safety students to use the firing range. About five acres will be developed; the remainder will serve as a buffer between the facility and residential areas.
The range will be located on the southeast corner of Hurlburt Road and Martin Luther King Jr. Boulevard.
According to initial estimates, equipment and construction of the range will cost about $5 million. The 20,000-square-foot facility will feature virtual training simulators, pop-up target lanes, space to drive a vehicle onto the range for more realistic law enforcement training, and a retail center, as well as traditional firing lanes.

— Northwest Florida Daily News, April 16, 2014
The facility is expected to create about 20 to 30 new jobs.
The Northwest Florida State College board of trustees on April 15 voted to approve the project   No word yet on a projected opening date.
Read the Northwest Florida Daily News report here
Enjoy fishing, hunting, hiking, kayaking and other outdoor sports and activities? Take a look at our OUTDOORS section, updated regularly with interesting and insightful articles.