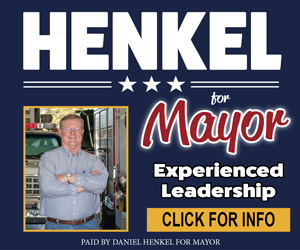 EGLIN AIR FORCE BASE, Fla. — The cornucopia, or 'horn of plenty,' which usually depicts an overflow of Thanksgiving holiday food, was connected to a social occasion held here earlier this month at the Breeze Dining Facility.
The "Cornucopia of Care" event brought together 25 base and local agencies who offered reference materials, promotional items and guidance from many areas including: health; education; financial readiness; schools; counseling; fitness; employment; kids' activities; family travel; entertainment; veterans' aid; and networking.
"There was an abundance of information and resource materials available for ID cardholders to look at and take with them," said Carla Tyson, Airman and Family Readiness Center community readiness specialist, the event coordinator.
More than 450 people attended the event, according to Teresa Ray, Eglin community services coordinator.
"Holding the event at the Breeze was a great way to invite people to dine and get comprehensive information at the same time, said Ray.  "Participants and helping agencies were able to network in one setting."
Tech. Sgt. Rudolph Richards, a Chapel assistant, described chapel services to Airman 1st Class Nicholas Gurrou, 96th Force Support Squadron.
"This event is good for me, as a relatively new arrival," said the 21-year-old, who arrived here in May.  "It gives everyone a chance to see what the base has to offer.  I'm seeing there is a lot happening here."
Chief Master Sgt. Cathy Barnhart, 96th Force Support Squadron superintendent, stopped by the Eglin Spouses Club table and received information from Jean Morris, the club's president.
"This event was timed prior to the busy holiday season, which can often bring new dynamics and stressors to individuals, outside of their normal routine," Barnhart said.
Barnhart hopes to see this event again next year, prior to the busy summer permanent change of station season.
Ray said the event stemmed from a thought presented at an Integrated Delivery System committee meeting earlier this year.  The IDS committee is made up of representatives from various base agencies who meet monthly to address areas of concern and implement interactive activities between agencies.
"The event was a tremendous success," Tyson said.  "We look forward to having more events like this in the future."
Article by Kevin Gaddie, Team Eglin Public Affairs
PHOTO (Above): Tech. Sgt. Rudolph Richards, a Chapel assistant, described chapel services to Airman 1st Class Nicholas Gurrou, 96th Force Support Squadron, at the 'Cornucopia of Care' event Nov. 9 at the Breeze Dining Facility at Eglin Air Force Base, Fla. The event brought together 25 base and local agencies who offered attendees reference materials, promotional items and guidance. (U.S. Air Force photo/Kevin Gaddie)