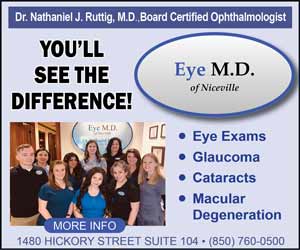 Most people are not familiar with those who disarm bombs and it's important to know that many of us are kept safer because of the brave men and women in this profession. Explosive Ordnance Disposal (EOD) technicians make up about 7,000 members of our active and reserve military and perform the most dangerous job in the military. It is one thing to have seen the movie "Hurt Locker," but knowing what these brave warriors do brings a whole new level of respect for the job and the mission.
"EOD specialists serve a critical role in our military.  These men and women are true quiet professionals," explains Nicole Motsek, executive director of the EOD Warrior Foundation. "We love the opportunity highlighting our community to help raise awareness about their important contribution to our nation's security."
EOD technicians spend their days engaged in a variety of activities, that includes an enormous amount of time training, and carrying out lifesaving work both at home and abroad, and of course when they are deployed in combat. Some of the things that make up a day in a life of an EOD specialist include:
Training to disarm improvised explosive devices (IEDs), as well as making them. By making them, they are better able to understand the inner workings and use that knowledge for disarming them.
Assessing and neutralizing nuclear, biological and chemical threats.
Training for a variety of situations, including using obstacle courses and real-life simulated situations, all while wearing an 80-pound bomb suit.
Training to be an expert on investigating various threats includes using a variety of highly technical equipment, including becoming proficient in the use of remotely operated vehicles/robots.
They remain on high alert and in hyper-vigilant status prepared to take on any threat situation at a moment's notice. The actual mission of the EOD community is to save lives and protect people and property.
Navy EOD specialists also have an underwater mission to dispose of sea mines and obstacles that might prevent amphibious operations.
Today, many EOD personnel specialize in supporting special forces personnel to include, Navy SEALs, Green Berets and Marine Corps.These EOD personnel are fully trained in special forces tactics and techniques to include diving and parachuting.
"US military EOD specialists are truly the world's ultimate bomb squad," added Motsek. "They have an incredibly important job, running toward danger in order to keep others safe. It's a demanding and fascinating career field, that only the most amazing men and women are capable of, doing extraordinary work every day."
Some military EOD technicians end up back in our communities as local police and fire bomb disposal personnel too. Having received their EOD training and education through the military, they are prime candidates for elite civilian bomb squads once they transition out of the military. While many bombs on US soil are dealt with by local law enforcement, these teams are often supported on the back end by military EOD teams.  Their days are spent evaluating bomb threats and disarming explosive devices and other hazardous materials.
EOD Warrior Foundation is a nonprofit organization whose mission is to improve the quality of life for the EOD family by providing emergency financial relief, scholarship opportunities, physical, social, and emotional support.  The Foundation serves active-duty and veteran wounded, injured or ill EOD warriors, and families of wounded and fallen EOD warriors.  They offer four pillars of support and handle each request on a case-by case basis. The immediate and ongoing assistance and resources provided by the EOD Warrior Foundation to those in the EOD community are intended to provide support above and beyond the budgetary constraints of the Department of Defense (DoD) and Department of Veterans Affairs (VA). The Foundation also provides ongoing care and maintenance for the EOD Memorial Wall at Eglin Air Force Base in Florida, in remembrance of over 300 EOD technicians who have made the ultimate sacrifice while carrying out an EOD mission. To learn more about the EOD Warrior Foundation, or see their fundraising events calendar, visit their site at: www.eodwarriorfoundation.org.
About EOD Warrior Foundation
The EOD Warrior Foundation is a nonprofit organization that proides support to EOD warriors and their family members with a priority on families of wounded and fallen EOD warriors. Specific programs include emergency financial relief, college scholarships, therapeutic healing hope and wellness retreats, and care of the EOD Memorial located at Eglin AFB, FL.  To learn more about the EOD Warrior Foundation, visit their site at: www.eodwarriorfoundation.org.