OKALOOSA COUNTY, Fla. — An Okaloosa County grand jury has indicted Timothy Price-Williams for the first-degree murder of Ray Hamilton, a deputy sheriff with the Okaloosa County Sheriff's Office (OCSO), the Office of the State Attorney for the First Judicial Circuit has announced.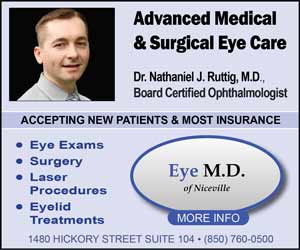 According to the State Attorney's Office, Price-Williams, 43, of Fort Walton Beach, was also indicted for attempted first-degree murder for shooting a firearm at OCSO deputies Paxton Shelton, Ward Parsons, and Brandon Simpkins, three other law enforcement officers who were standing with Hamilton when he was shot.
The grand jury handed down the indictments on Jan. 6.
According to the OCSO, on December 24, deputies responded to the residence of Price-Williams to investigate a reported felony domestic violence battery. Subsequently, Price-Williams reportedly refused to leave the premises peacefully after deputies had secured a felony warrant for his arrest.
Price-Williams is alleged to have repeatedly threatened deputies as they attempted to negotiate with him to surrender.
Price-Williams then is alleged to have fired several rounds from a gun at the law enforcement officers as they attempted to deploy nonlethal gas canisters into the residence where he was located.
According to the OCSO, one of the bullets fired by Price-Williams struck Hamilton, who later died.
The OCSO investigated the killing of Hamilton. The cases will be prosecuted by the Office of Ginger Bowden Madden, State Attorney for the First Judicial Circuit of Florida.