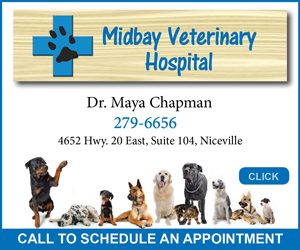 The local community is invited to The Other End Beer Garden in Destin to celebrate its official Ribbon Cutting and Grand Opening on Thursday, October 2, 2014, from 5:30-8 p.m.
Destin's first Beer Garden with a Harbor view is the brainchild of local, Joe Campbell. Inspired by a trip to Germany in high school, The Other End is Campbell's "American twist" on the traditional German Beer Garden.
Situated just above the dock leading to Destin's Harbor, a quaint seating area for 60 guests is nestled in a lawn of green grass streaming with charming café lights and citrus trees. An airstream food-truck serves as an eclectic kitchen which is all located right beside Campbell's other business, Sailing South Watersports. The Other End offers a unique atmosphere for guests to enjoy craft beers, wine, and pub style cuisine. With 16 beer taps, delicious burgers, nightly specials, local live music, and breathtaking views, The Other End is quickly turning into a favorite hangout for locals.
The Grand Opening celebration will kick off with a ribbon cutting at 5:30pm and will continue with live music by Bo Adams, door prizes, The Other End pint glasses with purchase of a draft beer, and an exclusive local's card to the first 25 attendees. The local's cards are valid for 25% off every purchase made at The Other End until December 31, 2014.
Thank you for visiting our Web site! Please take a look at our Home Page for more local coverage of life in the Nicest Little City in the South.