Many gardeners fail with strawberries in North Florida by waiting to plant in spring and by planting the wrong varieties for our area.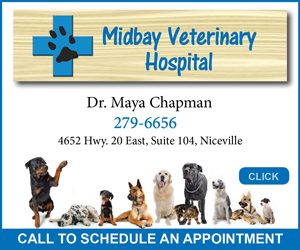 Planting time and variety selection are keys to sweet onion and strawberry success in North Florida.
We can produce large, tasty sweet onions in North Florida. When using the correct varieties and when planted at the right time, we can produce bulbs up to four inches in diameter with flavor that rivals the famous Vidalia onions.
To be successful at growing large sweet onion bulbs, you have to set out plants in the fall. Waiting to plant in spring, as is done up north, results in small onions. As a matter of fact, onions planted after the first of the year make puny little bulbs. To produce large bulbing onions, you should plant your transplants during October to mid-November. Otherwise, you may get big green onion plants verses big bulbs.
In order to be successful with growing large onions in our area, you have to select the correct varieties. Basically, you need to use varieties of "short day" onions such as Grano, Granex, Texas Grano, Excel or Tropicana Red. Granex is the variety that is used for producing Vidalia onions and St. Augustine Sweets.
Some gardeners seed their onions in September in order to have plants ready for transplanting to the garden later in the fall. Others buy the plants of these varieties during the fall. These onion plants should be placed four to five inches apart in rows that are twelve to twenty-four inches apart. Fertilization is required during the winter and particularly as the onion bulbs begin to size up in the spring. Onions grow well during our relatively mild winters and will be ready for harvest in early May, as the tops of the plants begin to turn yellow and fall over.
Many gardeners fail with strawberries in North Florida by waiting to plant in spring and by planting the wrong varieties for our area. In Florida, strawberries are treated as annuals. They are planted during October and November. Like onions, strawberry plants are cold hardy, producing a full sized plant by spring and yielding a crop during March through May. Once you've harvested the berries, do away with the plants. It's not worth trying to carry strawberry plants through our hot, wet summers. Start next fall with fresh plants.
Use only "short day" strawberry varieties. These include Camarosa, Sweet Charlie, Festival, Chandler, Dover, Selva, Sequoia, Tioga, Oso Grande, Florida Belle and Florida 90. "Everbearing" varieties of strawberries, which are frequently advertised, are not well suited for Florida. More info is available at http://edis.ifas.ufl.edu/hs403.
For more information on growing your own vegetables, contact the UF/IFAS Extension Office in your County or visit http://edis.ifas.ufl.edu/topic_vegetable_gardening.
Larry Williams is the Extension horticulture agent with the Okaloosa County Cooperative Extension Service, University of Florida. Contact Larry at 689-5850 or email lwilliams@myokaloosa.com.