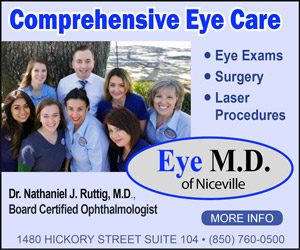 Q. My lawn is 15 months old. I was told that it should be aerated. Under what circumstances and when should I aerate my lawn?
A. Core aeration is done when the soil is compacted or where there are distinctly different textures of soil creating layers in the upper several inches of soil. The compaction problem can occur over time (usually years in a home lawn) from foot traffic, mowing equipment or vehicles parking on lawn. If it's difficult to push a screwdriver several inches into the soil, this can indicate a compaction problem. You can determine if there are different layers of different textures (one layer of sand, one layer of clay, one layer of organic material, etc.) by taking a shovel and cutting out a vertical slice of soil to a depth of six to eight inches and then looking at the cross section to see if there is evidence of layers with distinctly different textures. Soil compaction is the most common reason for having to aerate but compaction usually takes time to develop. Your lawn is young to have a compaction problem. But you can check using the above test. With either test, it's best to check several areas of the lawn. In either case, aeration is done to help increase air and water movement into the soil. When needed, it's best to use an aerator that takes out plugs of soil instead of one that has solid spikes, which just pokes holes in the ground. The best time to aerate is when the lawn is actively growing but not when it's under stress from hot or dry weather. The best window of opportunity to aerate is mid-April to Mid-June.
Q. When should I apply a preemergence herbicide in my lawn?
A. Basically there are two times of the year to apply a preemergent herbicide. This is October to control cool season annual weeds such as henbit, chickweed, wild geranium and lawn burweed. And, February to control warm season annuals such as crabgrass, goosegrass, carpetweed, Florida pusley and sandspur. Some preemergent herbicides require a second application approximately nine weeks after the initial application for season long control. This will be stated on the label directions. If you have not had a problem with annual weeds, you probably do not need to apply a preemergent. Most people wait until the annual weeds are at the end of their lives and after they have produced thousands of seeds before asking about control. They don't know they need to control these kinds of weeds before they are visible, correctly using a preemergence herbicide.
More information on Florida lawn care is available at http://hort.ifas.ufl.edu/yourfloridalawn.
Larry Williams is the Extension horticulture agent with the Okaloosa County Cooperative Extension Service, University of Florida. Contact Larry at 689-5850 or email lwilliams@co.okaloosa.fl.us.