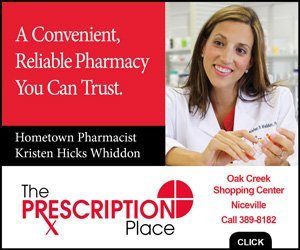 The renowned Second City Comedy from Chicago appears as part of the Mattie Kelly Arts Center's 20th Anniversary Season on September 21, 2016 at 7:30 pm. "Unelectable You: The Second City's Completely Unbiased Political Revue" is created by Slate Magazine and The Second City.
Fast, fresh and always spectacularly funny, Second City is legendary for producing cutting-edge satire and for launching the careers of comedy superstars.
Tickets are $35 each with a group discount of $30 for groups of 10 or more. Tickets are available at the Mattie Kelly Arts Center Box Office (850) 729-6000 or online www.MattieKellyArtsCenter.org.
In this new era of viral gaffes and social-media campaigning, of rebels preaching to the disenchanted on both sides of the aisle, who even knows what makes a presidential candidate electable anymore? Through sketch comedy, improvisation and a whole lot of audience interaction, the satirical muscle of Second City will harness the often contrarian and cutting edge voice of Slate to take aim at the election, the candidates and the spin!
"A thoughtful, funny & completely self-aware evening that's purely Second City & purely Slate!"
Howl at this irreverent look at America's electoral insanity that features some of Chicago's best and brightest!
"The troupe that gave us SCTV and inspired Saturday Night Live and Whose Line Is IT Anyway?!" – Chicago Tribune
The "Unelectable You" tour cast will feature The Second City alums Carisa Barreca and Frank Caeti, Cleveland alum Cody Dove, Alan Linic, Ian Owens and Tien Tran.
In addition to the talents of The Second City, the legendary institution that's incubated America's best comedic talent for over fifty years, the Slate/Second City collaboration will incorporate Slate writers and personalities into the show. Comprising both scripted and improvisational portions, the production will explore topics such as campaign trail scandals, what makes a candidate "electable," how voters consume political news, and much more.
The "Unelectable You" creative team includes veteran Second City director Matt Hovde and writers Steve Waltien, Tyler Alexander, Billy Bungeroth, Marla Caceres, Ed Furman, Scott Morehead, Carley Moseley, John Thibodeaux and Slate's culture editor, Dan Kois. The design team includes William Boles (Set), Heather Gilbert (Lighting), Jesse Case (Sound and Composition), Mike Tutaj (Projections) and Raquel Adorno (Costumes).
About Slate: Slate is a daily magazine on the Web that offers analysis and commentary about news, politics, culture, business, law, and technology. Slate's strong editorial voice and witty take on current events have been recognized with numerous awards, including the National Magazine Award for General Excellence Online and the Missouri Honor Medal for Distinguished Service in Journalism. Reaching 24 million unique visitors per month, Slate is a division of Graham Holdings Company. For more information about Slate, visit www.slate.com.
About The Second City: Beginning as a small cabaret theater on Chicago's north side in 1959, The Second City has grown to become a comedy empire, building a robust $55+ million business based on its core improvisational methodologies. Resident theaters in Chicago and Toronto create topical sketch comedy revues that satirize politics, culture and news of the day. Additionally, Second City performs thousands of shows each year in regional theaters, colleges, performing arts centers. Beyond its stages, The Second City created the foremost school of improvisation-based arts in the world with training facilities in Chicago, Toronto and Los Angeles that currently enrolls over 11,000 students annually; a corporate division that works with hundreds of Fortune 500 companies in areas of training, marketing, entertainment and brand services; and The Second City's forays into television and new media include the classic, Emmy Award-winning comedy series SCTV and continues to produce new content and programming.
Cast Biographies:
CARISA BARRECA is thrilled to join the cast of Unelectable You. Carisa is an alumni of the Second City e.t.c Stage where she performed in three resident stage revues. She was also honored to work with Second City at Lyric Opera with Patrick Stewart and Renee Fleming in The Second City's Guide to the Opera and most recently in the Second City collaboration with Hubbard Street in The Art of Falling. She was awarded "Best Actress" from The Midwest Filmfest for her webseries Doomsdate (www.Doomsdateseries.com). Sincere thanks to The Second City, The Producers, This Amazing Cast, Friends, Family, and Kevin. Follow her candy fueled tweets, instagrams, snapchats @cinderisa.
FRANK CAETI Second City credits: National Touring Company, resident company Chicago and Las Vegas. Regional Theater credits include: Goodman Theatre, Center Theatre Group Los Angeles, La Jolla Playhouse, Laguna Playhouse, and Dallas Theater Center. TV credits include: MADtv (Series Regular), Modern Family, Key & Peele, The Hotwives of Orlando, Adam Ruins Everything, Reno 911, and NCIS. Sketch/Improv: Just for Laughs Montreal, Upright Citizens Brigade, iO, iO West, The Second City Hollywood, and one half of the acclaimed duo FrankenMatt. www.frankcaeti.com @frankcaeti
CODY DOVE is thankful for performing during this election season when every day feels like Comedy Christmas. He can seen in the film "The Yank" acting alongside Fred Willard and Colm Meaney – and has improvised onstage with everyone from Colin Mochrie to Bob Odenkirk. His credits with The Second City include: "The Second City's Improv All Stars," "The Second City's History of Chicago," "The Second City 2: Less Pride More Pork" for Cincinnati's Playhouse in the Park, Arizona Theater Company's "The Second City Does Arizona," and four main stage revues for The Second City Cleveland. He's proud to be from the great state of New Mexico. Thank you MDC.
ALAN LINIC is a happy to join this all-star cast as part of Unelectable You. He is an alumnus of the Second City Touring Company, and can be seen performing at Chicago's UP Comedy Club, iO Theater, and online as part of Calamity Group Comedy. He and his wife, Claire, have a book coming out in October called "Our Perfect Marriage." Follow the two of them at their joint Twitter @WeFoughtAbout and Alan individually @AlanLinic.
IAN OWENS grew up in Cocoa Beach Florida. He began performing stand-up comedy in Los Angeles in 2009. He studied and performed at The Second City, Los Angeles before being hired as an actor at Boom Chicago in Amsterdam. His Briggs Myers test score is ENTP. He is unsure of what that means.
TIEN TRAN is a Chicago-based comedian and proud 2016 Second City Bob Curry Fellow. She got her start in comedy as an undergrad at Boston College and has spent the last six years performing with the sketch group Astronaut Theatre at festivals and venues around the country. As a stand-up, she's performed at showcases throughout the city and was most recently featured at the 2016 Second City NBCUniversal Break Out Comedy Festival. She would like to thank her friends & family, her comedy family, and her Erin & Russ for everything. You can follow her @HankTina
Website: http://www.secondcity.com