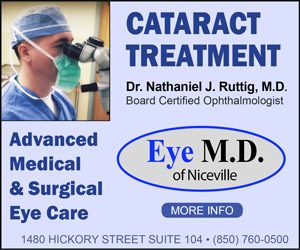 On September 17, 2015 the Rock n' Roll Hall of Fame Band appears in the Mattie Kelly Arts Center amphitheater at Northwest Florida State College. Tickets for this fantastic night of rock under the stars, with the original stars from top-hit bands, are available from the Mattie Kelly Arts Center Box Office by phone, web or in-person for $30 fixed seating and $20 event lawn (bring your own blanket or chair for lawn seating).
The Rock n' Roll Hall of Fame Band, features Jeff Carlisi (38 Special); Liberty DeVitto (Billy Joel); Ricky Byrd (Joan Jett and The Blackhearts); Rob Arthur (Peter Frampton) and Jeff Adams (Starship).
Enjoy a fantastic line-up of all-time great tunes with the original artists who helped define the hits, including: "Still Rock n' Roll to Me", "You May Be Right", "Fooled Around and Fell in Love", "High on You", "Show Me the Way", "Hold on Loosely", "Caught Up in You", and more!
Rock n' Roll Hall of Fame inductee, Ricky Byrd, founding member of Joan Jett and the Blackhearts and lead guitar on the platinum hit, "I Love Rock N' Roll", is joined by fellow stars Jeff Carlisi, founding member, guitarist and songwriter with the band 38 Special; Liberty DeVitto, thirty years as the renowned drummer for Billy Joel; Rob Arthur, whose keyboard and vocal talents are central to Peter Frampton's band and Jeff Adams, longtime member of Starship.
Call or click for tickets: (850) 729-6000; Click here for tickets.