Palm Eye Care Niceville is now open at 1103 East John Sims Parkway.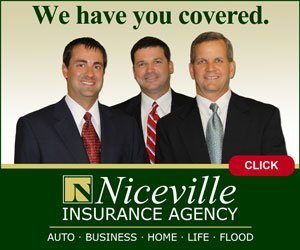 Palm Eye Care last week celebrated the opening of its new Niceville location on John Sims Parkway with a Niceville Valparaiso Chamber of Commerce ribbon cutting.
The new Niceville office is a complete transformation from the location's original purpose as a car wash. The remodeled building at 1103 East John Sims Parkway, next to Parkway Veterinary Hospital, adds to the visual appeal of Niceville's growing business district on John Sims Parkway.
"We worked hard to build a great environment for quality eye care, and a fun place to shop," said Dr. Thomas Streeter. "I am so glad I can do this is my hometown."
Dr. Thomas Streeter and Dr. Sharon Streeter are a husband-wife team working together to provide comprehensive eye care and examinations. From glasses to specialty contact lens fitting, eye allergies and everything in between, Palm Eye Care is available for all your eye care needs.
Palm Eye Care has served the Niceville community for 11 years. It was formerly located in the Palm Plaza. Palm Eye Care also has a Fort Walton Beach location.
The new showroom features a large selection of eyeglasses, sunglasses, and accessories.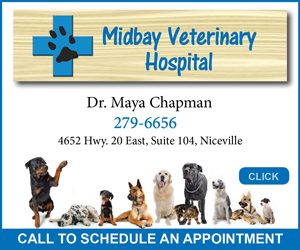 Palm Eye Niceville Care Hours:
Palm Eye Care Niceville is open Monday, Tuesday, Thursday and Friday, 8:30 am – 5:15 pm; and Wednesday, 8:30 am – 2 pm.
For more information see the Niceville.com directory listing for Palm Eye Care.