Spraying takes place in Niceville on Wednesday and Thursdays; Valparaiso on Mondays; and Bluewater on Tuesdays.
The Okaloosa County Mosquito Control Program has begun spot spraying and will begin standard evening broadcast spraying as soon as it is needed based on mosquito surveillance data and other factors.
Spraying takes place in Niceville on Wednesday and Thursdays; Valparaiso on Mondays; and Bluewater on Tuesdays.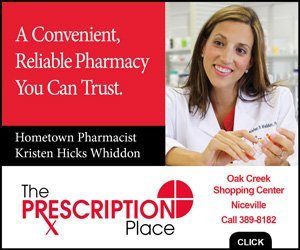 The County Mosquito Control Program sprays for mosquitoes county-wide excluding federal and state-owned land. Mosquito spray trucks generally operate starting two hours before sunset and/or in the two hours after sunrise. Surveillance activities may indicate certain types of mosquitoes known to be disease vectors that are active during time periods other than noted. If this is the case, the County will respond appropriately.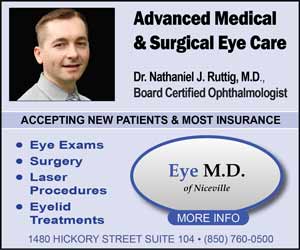 The following is the Okaloosa County spray route schedule, weather permitting and justification of mosquito populations.
MONDAY:
John Riley Barnhill Road to Escambia Farms
Beaver Creek to Baker
Crestview: Rattlesnake Bluff and Little Silver Road, Live Oak Church Road to John King, Hwy. 90 East to countyline Road and north to Poverty Creek Road
Destin, FWB (Brooks street going west)
Mary Esther, Wynn Haven Beach, and Valparaiso.
TUESDAY:
Vinson Ray Road east side of Hwy 189 to Laurel Hill
Wilkerson Bluff Road to Log Lake (Holt) west to County Line Road
Crestview: John King to Hwy 90 East to Shoal River ridge, Old Antioch to Hwy 90 West
Destin, Fort Walton Beach, Wynnehaven Beach, Bluewater Bay, and Cinco Bayou.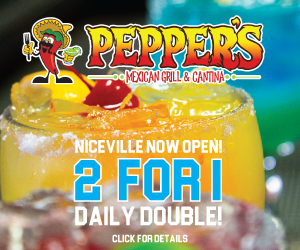 WEDNESDAY:
Galliver Cut Off to Milligan and back to Baker
Garden City to Laurel Hill
Crestview: Old Bethel Road to Airport Road, south of Hwy 90 west to Duggan Street. Fairchild Road to Hwy 85 to Airport Road
Shalimar, Streets off of Lewis Turner Blvd., and Niceville
THURSDAY:
Poverty Creek Road, Hwy 393 to Campton, Old River Road to Vinson Ray Road (from Milligan to Baker)
Crestview: Lake Silver Road to Airport Road to Auburn area
Poquito Bayou area, Ocean City, Mooney Road area, and Niceville.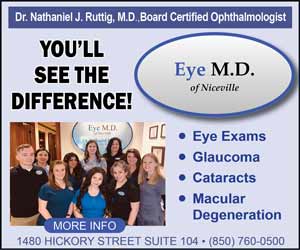 Okaloosa County Mosquito Control and the Florida Department of Health urge the public to remain diligent in their personal mosquito protection efforts. These should include remembering to "SWAT."
Stay inside with screened doors and windows when mosquitoes are biting (dusk and dawn);
When outside, wear clothing that covers skin;
Apply mosquito repellant that includes DEET [N, N diethyl-m-toluamide] on your skin when you are outside;
Turn over standing water where mosquitoes lay eggs or better yet – rid your outdoor area of standing water in which mosquitoes can lay their eggs.
The Mosquito Control Division of Public Works is open Monday through Thursday from 8 a.m. until 4:30 p.m. and may be reached at 651-7394 or 689-5772. Mosquito spray schedule, preventative tips and other related information is available on the County's web site at www.myokaloosa.com.