Stephanie Curry, a 2003 graduate of Niceville High School and member of the Adventures in Mission community, is embarking on an 11-month journey to 11 countries called the World Race.
"On September 4, 2015 I'll be launching with my fellow 'World Racers' to touch hearts and change lives by living a life of generosity: teaching, serving and loving those who are considered the least of these, loving like Jesus," said Curry. "To follow me or support my journey prayerfully or financially please visit Stephcurry.theworldrace.org."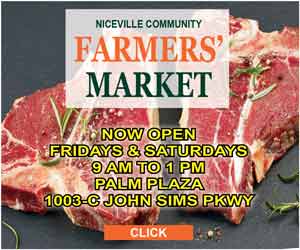 Curry, the daughter of Wes and Stephanie Pettis, owners and operators of Hair Express in Niceville, will be posting pictures, videos, devotionals, life stories and her experiences as she is in the field serving.
While living out of a backpack, World Race "Racers", typically ages 21-35, experience a variety of adventures like visiting ancient ruins, or hiking up volcanoes. They trade in marketplaces, teach English and practical skills, befriend people caught in modern-day slavery, partner with local ministries, and strengthen local church bodies around the world.
Annually, Adventures in Missions sends over 6,000 adults, students, and families on mission trips to more than 70 locations on several continents, with their trips ranging from a few days to a few years.
According to leaders of Adventures in Missions, what makes Adventures different from other nonprofit organizations is the way in which its staff invites participants to purposely choose things that are eternal over temporary. Instead of striving for the American Dream, they challenge people to reach for God's dream – for themselves, their families and their community.
More information is available at adventures.org.