Frances Roy Agency launches Emerging Creatives, an initiative designed to cultivate professional growth in creatives aged 18 to 24.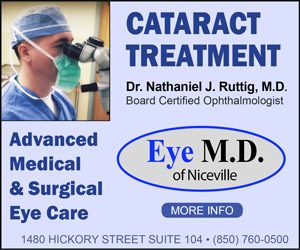 Frances Roy Agency recently uncovered a need in the community for young professionals emerging in creative fields to connect and grow with one another. In response, the Niceville marketing firm has launched Emerging Creatives, a program to present opportunities for growth and development to young adults enrolled in professional development programs, starting businesses, or in the workforce in the local area.
"Creativity is the bloodline of our work at Frances Roy. Everything we craft is brought to life through creative cultivation, and as our agency grows, it is my priority that the creative talent in our local community grow with us," said Shantelle Dedicke, President & Chief Creative Officer, Frances Roy Agency.
"Our team is deeply committed to the vitality of those in the creative arts: individuals with a passion for photography, artistic design, writing, videography, entrepreneurship and so on," she added.
The initiative is led by Frances Roy employees who fall into the young adult age range. These young creatives are charged with public relations, social media promotion, event management, and artistic design responsibilities. Annalise Dedicke, Liz Kelton, and Korie Large are not only Frances Roy employees but are also local college students attending Northwest Florida State College.
"We are so excited for the opportunities this program creates. Emerging Creatives is a way to connect with fellow professionals our age and to showcase the opportunities for growth as a creative in this area. Through this program, we are able to showcase our skills while working on a community initiative we are passionate about," said Kelton, Communications Coordinator at Frances Roy Agency.
The first Emerging Creatives networking event will be held Tuesday, September 25, 6 p.m., at the agency's Niceville office. All emerging professionals aged 18 years to 24 years are invited to attend.
Interested parties are encouraged to follow the Emerging Creatives' Takeover on Instagram @francesroyagency and "behind the scenes" via Snapchat @hellofrancesroy. Additional information is available at Frances Roy's Facebook page or Emerging Creative's Facebook group.
To inquire about sponsorship and partnership opportunities or to RSVP for this and for future networking events, please email annalise@francesroy.com or call (850) 389-6689.