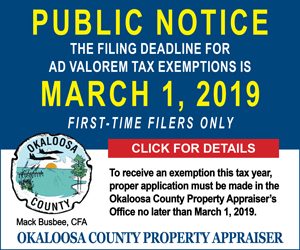 If you're looking for a way to make your Thanksgiving turkey more moist and flavorful this year, consider brining.
Brining is soaking the bird in a saltwater bath – which allows more moisture to be absorbed by the meat – prior to cooking. To enhance the taste, sugar and other seasonings often are added to the solution.
"Sometimes the meat of a traditional roasted turkey can be dry. The meat of a bird that has been brined is really juicy and tender," said Phil Burnett, an avid Springfield, Ill., griller. "I started with brining beer-can chickens," said Burnett, referring to chickens grilled upright over cans of beer. Then he tried brining a turkey, and has used the technique ever since on his grilled and oven-roasted turkeys.
"You need to experiment with it. I found that adding a little sugar to the brine really enhances the flavor."
Mary Clingman is the director of the Butterball Turkey-Talk-Line, a holiday telephone hot line for cooks with turkey-cooking questions. Each year, the line's home economists answer about 100,000 questions. Interest in brining, she said, started about 15 years ago.
"Brining will season the entire turkey and not just the skin. It makes it more moist. Now people are adding things like apple juice and herbs."
To add more flavor, she suggested adding one of the following to each gallon of brine: six to eight bay leaves, one-half cup of rosemary, three cloves of garlic, one-half cup of dried thyme, two teaspoons of peppercorns or some brown sugar.
To brine a turkey, you'll need a pot or other food-safe container large enough to hold the bird and brine. A 12- to 16-pound turkey usually will fit into a 20-quart stockpot. Make sure the container is made of a noncorrosive material, such as stainless steel, glass or enamel.
Alternately, you can brine the bird in an oversized, food-safe plastic brining bag set in a sturdy pan. Look for the bags near the zip-top bags in the supermarket.
To determine the amount of brining solution needed, put the raw turkey in the container and cover completely with water. Remove the bird and measure the remaining water. That's the amount you'll want.
Make the brining solution by adding about 1 cup of kosher salt (or one-half cup of table salt) to each gallon of water. Some recipes suggest also adding 1 cup of sugar to each gallon. Stir until salt and sugar are dissolved.
Linda Kragt, a spokeswoman for Chicago-based Morton Salt, said kosher salt may be preferable.
"Table salt has an anti-caking agent in it that doesn't dissolve well in water, so it's hard to tell if it's completely dissolved. Kosher salt is easier to use in brine."
Place the cleaned and thawed turkey in the brine until submerged. Cover and refrigerate four to 14 hours.
"This is as much an art as a science," Kragt said. "For a medium turkey, 12 to 15 pounds, brine it for four to five hours or overnight. I wouldn't leave a turkey in the brine more than 14 hours. It will be too salty."
Remove the turkey from the solution and rinse it inside and out with cool running water for several minutes to remove all traces of salt. Pat the bird dry with paper towels. Roast or grill as usual.
OTHER TIPS
– Don't brine a self-basted turkey, which already has a salt solution in it. To determine if a turkey is pre-basted with flavor enhancers, check the label. It will say something like "Injected with approximately 3 percent of a solution of …."
– Brined turkeys can be cooked as usual: roasted, grilled, smoked or deep-fried.
– A brined turkey will cook a little faster than if not brined. Start checking for doneness two-thirds to three-fourths of the way through the traditional cooking time.
– Ignore the pop-up timer in the turkey. If you remove it, juices will escape from the hole.
– While the turkey is soaking in the brine, make sure it's held at a temperature of 40 F or less.
– The brining process is more manageable with a turkey no larger than 16 pounds.
– If pressed for time, use twice as much salt and sugar in the brine and cut soaking time to two hours.
Burnett soaks his bird in the pot from his turkey fryer and stores it in a second refrigerator in his garage. He leaves it in the fridge overnight.
"The key is to do it two days ahead of time," said Burnett. After brining, he said, "rinse the skin and in the cavity really good, dry it with paper towels, put it back in the refrigerator on a rack on a tray and let the skin dry. That gives it a crisper texture."
Following tradition, Burnett and his wife, Tillie, will hold Thanksgiving dinner this year for their family of more than 20 children, grandchildren and great-grandchildren. Tillie makes the side dishes and Phil makes the turkeys.
"We never have any leftovers," he said. "The kids and grandkids bring the leftovers home with them."
BRINED AND ROASTED WHOLE TURKEY
2 cups kosher salt
2 cups sugar
2 to 3 gallons cool water
1 (12- to 15-pound) fresh, whole, bone-in skin-on turkey, rinsed and patted dry
8 tablespoons unsalted butter, divided (5 tablespoons softened; 3 tablespoons melted)
1/2 teaspoon ground black pepper
1 cup white wine, chicken broth or water
Yields 12 to 20 servings.
To brine: Combine salt and sugar in cool water in a large, clean stockpot until completely dissolved. Place whole turkey in brine until completely submerged. Cover and refrigerate for 4 to 5 hours. Remove turkey from brine, rinse inside and out under cool running water for several minutes to remove all traces of salt; pat dry with paper towels.
To roast: Mix the softened butter with pepper. Place turkey on rack in roasting pan. Rub seasoned butter under skin. (Loosen skin with your fingers or handle of a wooden spoon.) Brush the skin with the melted butter.
Pour 1 cup liquid (wine, broth or water) over pan bottom to prevent drippings from burning. Roast turkey at 450 F for 25 minutes, baste and then rotate roasting pan.
Continue roasting until skin turns golden brown, an additional 25 minutes; baste again. Reduce oven temperature to 325 F; continue to roast, basting and rotating the pan once about halfway through cooking, until internal temperature reaches 170 F for turkey breast meat and 180 F for thigh meat.
Remove turkey from the oven. Let stand 20 minutes before carving.
Note: The U.S. Department of Agriculture recommends the internal temperature of a whole bird be at least 165 F. Check the internal temperature in the innermost part of the thigh and wing and the thickest part of the breast with a food thermometer. You may want to cook to a higher final temperature for acceptability and palatability.
Nutritional analysis per serving: 120 calories, 9 g protein, 0 g carbohydrate, 9 g fat, 45 mg cholesterol, 0 g fiber, 550 mg sodium.
– Morton Salt
WHITE CRANBERRY BRINED TURKEY
2 (64-ounce) bottles Ocean Spray White Cranberry Juice Drink
1 gallon water
2 cups kosher salt
1 cup sugar
2 tablespoons whole black peppercorns
8 cloves garlic, crushed
8 bay leaves
1 8- to 12-pound whole turkey, neck and giblets reserved for another use
Yields 8 to 12 servings.
Mix all ingredients, except turkey, in 13 1/2-quart stockpot until salt and sugar are mostly dissolved. Submerge turkey in brine. Refrigerate turkey in covered stockpot for 12 to 18 hours. Discard brine. Dry turkey with paper towels.
Preheat oven to 325 F. Roast unstuffed turkey for 2 3/4 to 3 hours or until internal temperature of thigh reaches 180 F.
OR:
Grill turkey over medium indirect heat with drip pan under grill. Grill an 8- to 12-pound turkey for 2 to 3 hours or until internal temperature of thigh reaches 180 F.