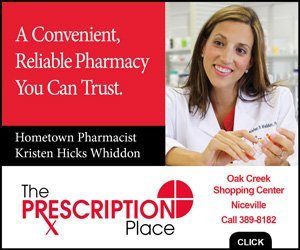 Pilots from Hill Air Force Base's 419th and 388th Fighter Wings spent the last two weeks flying and training alongside pilots from the 85th Test and Evaluation Squadron here.
Hill pilots had a chance to train alongside F-16s and F-15s from the 85th TES, a squadron in the 53rd Wing. The reservists, here as part of their two-week annual tour training, integrated into the flying missions while learning about new software and hardware updates.
"Our primary purpose here is to integrate with the operational test community," said Maj. Jayson Rickard, 419th FW pilot. "Their purpose, of many, is to test and develop the latest tactics and software versions for all different aircraft to include the F-16. It is great to be a part of that effort."
The pilots have flown approximately 60 missions a week, doubling the normal schedule and allowing the new software to be tested on more jets.
"Bringing in these jets from Hill allows us to execute tactics the way the book says to execute," said Maj. Jeremy Castor, 85th TES pilot. "Bringing more jets in, we can execute and evaluate the by-the-book tactics. We will use what we have accomplished over the last couple weeks to educate pilots throughout the combat air forces."
"The increased missions and sorties allow us to fly with operational tests as well as developmental tests," Castor said. "It has been a great two weeks for flying."
PHOTO: F-16 pilot Maj. Jeremy Castor and F-15 pilot Maj. Mike Douglas, both of the 85th Test Evaluation Squadron, serve as tactical controllers for air-to-air combat training missions at Eglin AFB today, which included F-16 pilots from the 419th Fighter Wing and 40th Test Squadron as well as F-15 and F-16 pilots from the 85th TES. The integrated training operations gave the pilots a chance to train together as though they were in a real-world combat scenario. Reserve 419th pilots and maintenance personnel from Hill AFB have been here for the past two weeks training alongside the 85th TES. (U.S. Air Force photo/Kari Tilton)
Article by 419th Fighter Wing Public Affairs