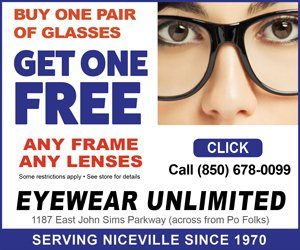 As we begin the New Year, people often make resolutions to exercise and eat well. But do you know how much exercise you should be doing? The Centers for Disease Control and Prevention (CDC) recommend:
2 hours and 30 minutes of moderate-intensity aerobic activity, like brisk walking, every week (30 minutes five times a week)
Muscle strengthening exercises at least 2 days a week
This can be spread out over the week and even broken up into shorter chunks throughout the day. The key to keeping your New Year's resolution to exercise is not necessarily joining a gym or spending a great deal of money on fancy equipment but finding something that you enjoy doing that fits within your routine so you are more likely to stick with it longer.
Another way to measure your activity is to use a pedometer. This small device measures your steps taken on a daily basis. There is no official goal of steps per day but many people use 10,000 steps per day as a goal. A good way to start is by setting short term goals like increasing your daily steps by 1,000 each day for one week.
If you are interested in tracking your daily steps stop by The Prescription Place in Niceville! In the month of January we will be giving out a free pedometer with a new or transferred prescription!
Kristen Whiddon is a Pharmacist at The Prescription Place in Niceville.