The carnival is open to the public and everyone is encouraged to bring their families for loads of fall fun.
Enjoy a free carnival at the Niceville Pumpkin Patch at Crosspoint Church on Saturday, Sept. 30, 3:30 p.m. to 5:30 p.m. Pumpkins are set to arrive earlier in the day and the Pumpkin Patch will open for business on Sunday, October 1, at 10 a.m.
The carnival at the Pumpkin Patch will have a bounce house, dunk tank, face painting, and carnival games.
The community is also invited to enjoy a free pizza dinner at the 6 p.m. worship service.
The Niceville Pumpkin Patch is in the heart of Niceville fronting John Sims Parkway just west of Partin Drive, out front of Crosspoint Church. It will have fresh pumpkins available through Halloween.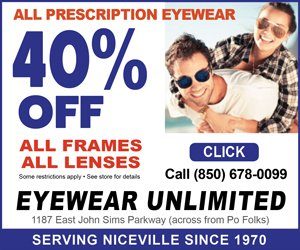 Every Saturday is Family Day, featuring a bouncy house, petting zoo, face painting, and outstanding photo opportunities.
The Pumpkin Patch is open seven days a week, 10 a.m. to 8 p.m.